Spartan Heart, Mythos Academy spinoff #1, now available …
Spartan Heart, Mythos Academy spinoff #1, has been released today, Dec. 5. Woot! Woot!
 I'm so excited to be writing a spinoff series and returning to the Mythos Academy world. Here are all the details on my new book: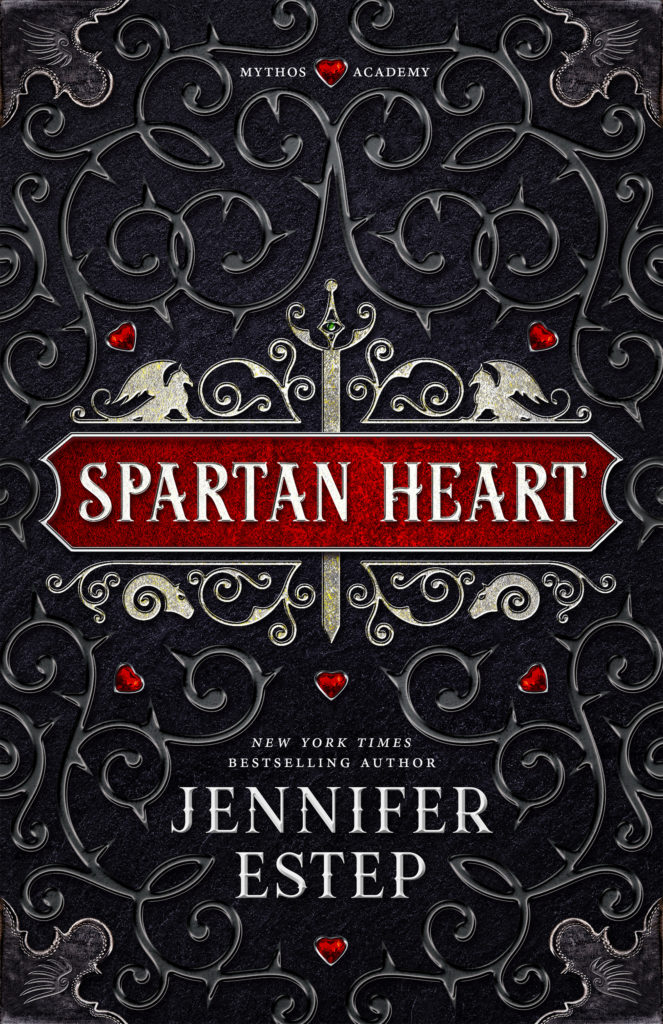 Order links: You can order Spartan Heart at the following sites:
Amazon Kindle / Barnes & Noble Nook / Google Play / iBooks / Kobo / Smashwords
Available in: E-book and print book
Price: The e-book is $4.99.
The print book price is $14.99, and the print book is available online at Amazon and Barnes & Noble. The print book will NOT be stocked in your local bookstore, so you will have to order it online.
Amazon print / Barnes & Noble print
Audiobook info coming soon: I should have more info to share on the audiobook soon. However, as of right now, I do not have a release date on the audiobook.
Cover art: The cover was done by the awesome Jenny Zemanek from Seedlings Design Studio. I love the cover, and I hope that you guys do too. And once you read the book, you will realize exactly what the cover is, so be on the lookout for that little Easter egg in the book.
Book description: And here is the book description:
New school year, same old problems . . . 
At Mythos Academy, everyone knows exactly who I am: Rory Forseti, Spartan girl and the daughter of Reapers.  
Even though I fought alongside my cousin Gwen Frost to save the mythological world from Loki and his evil Reapers of Chaos, I'm still the most hated girl at the academy because of all the horrible things my parents did. I had hoped that this school year would be different, but the other kids just won't let me forget about my parents.   
But something strange is going on at the Colorado academy. First, I run into a Viking guy who dislikes me more than most. Then I notice some odd artifacts in the Library of Antiquities. And worst of all, I start hearing rumors about a new group of Reapers who can summon mythological monsters. 
I might be the most hated girl at Mythos Academy, but I'm also the only one who can save it . . .
Note: This is a spinoff series, and the new books will star Rory Forseti, Gwen's cousin from Midnight Frost and Killer Frost, books #5 and #6 in the original Mythos Academy series. Gwen is NOT the heroine in these books, although she and some of the other characters from the original series will make cameo appearances in the spinoff books.
You can read the first chapter of Spartan Heart here. Scroll down, and click on the Read Excerpt tab. The first few chapters in the book are sort of my homage to Gwen and Touch of Frost, book #1 in the original Mythos Academy series. As of right now, there will be three books in the spinoff series.
I hope that everyone enjoys the book when it comes out. I had a lot of fun revisiting the Mythos Academy world, and I hope you guys enjoy Rory's story as much as you did Gwen's. Cheers! 🙂