Greetings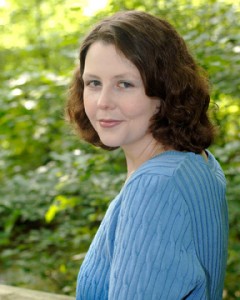 My name is Jennifer Estep, and I'm the New York Times bestselling author of the Elemental Assassin urban fantasy series; the Mythos Academy young adult urban fantasy series; the Kill the Queen epic fantasy series; the Black Blade young adult urban fantasy; and the Bigtime paranormal romance series.
My books are available in print, audio, and e-book formats from a variety of retailers, including the following: Amazon / Barnes & Noble / Books-A-Million / iTunes / Kobo / Audible / Brilliance Audio
I hope that you will take a few minutes to look around my website and learn more about my books. Happy reading!
Latest News
For my latest news, including book descriptions, cover art, and pre-order links, visit my blog.
2018 RELEASE SCHEDULE
Spartan Heart — Mythos Academy spinoff #1 — Dec. 5, 2017
I am writing more Mythos Academy books. Woot! This is a spinoff series, and the new books will star Rory Forseti, Gwen's cousin from Midnight Frost and Killer Frost, books #5 and #6 in the original series. Gwen will NOT be the heroine in these books, although she and some of the other characters from the original series will make cameo appearances in the spinoff books.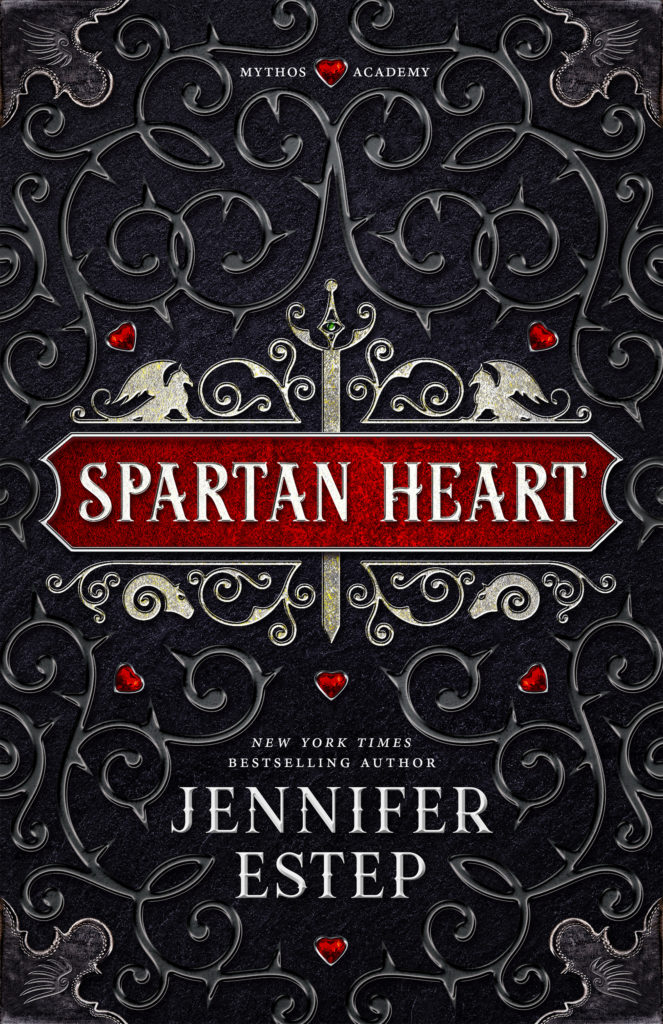 Spartan Heart, book #1, is available now. Here is the description:
New school year, same old problems . . . 
At Mythos Academy, everyone knows exactly who I am: Rory Forseti, Spartan girl and the daughter of Reapers.  
Even though I fought alongside my cousin Gwen Frost to save the mythological world from Loki and his evil Reapers of Chaos, I'm still the most hated girl at the academy because of all the horrible things my parents did. I had hoped that this school year would be different, but the other kids just won't let me forget about my parents.   
But something strange is going on at the Colorado academy. First, I run into a Viking guy who dislikes me more than most. Then I notice some odd artifacts in the Library of Antiquities. And worst of all, I start hearing rumors about a new group of Reapers who can summon mythological monsters. 
I might be the most hated girl at Mythos Academy, but I'm also the only one who can save it . . .
Amazon Kindle / Amazon print book / Barnes & Noble Nook / Barnes & Noble print book / Google Play / iBooks / Kobo / Smashwords
Available in: E-book and print book
Prices: The e-book is $4.99 and available at all the usual e-book retailers.
The print book price is $14.99, and the print book is available online at Amazon and Barnes & Noble. The print book will NOT be stocked in your local bookstore, so you will have to order it online.
Amazon print book / Barnes & Noble print book
Audiobook info coming soon: I should have more info to share on the audiobook soon. However, as of right now, the audiobook will NOT be released on Dec. 5.
Venom in Her Veins — Elemental Assassin #17 — Spring 2018
Gin and the gang will be back with a new adventure. As of right now, after this book, there will be two more books in my Elemental Assassin series.
Also, starting with Venom in Her Veins, I will be self-publishing the series. I am hoping to release the book in spring 2018, but we'll see what happens.
Mythos Academy spinoff #2 — Summer/Fall 2018
This will be book #2 of Rory's adventures. More information coming soon.
Kill the Queen — Kill the Queen #1 — September 2018
This will be the first book in my Kill the Queen epic fantasy series. I'm pitching the book as Gladiator meets Game of Thrones with a kick-ass heroine.
Kill the Queen will be similar in some ways to my Elemental Assassin and other series. The books will be written in first-person from the heroine's point of view. There will also be lots of action, magic, and fight scenes. The first book will also have some flashback scenes. But everything will be on a bit of a grander scale, since, you know, it's epic fantasy.
I'm really excited about the new series. I've always loved reading epic fantasy, and the very first book that I ever wrote was an epic fantasy. So writing an epic fantasy series myself is a dream come true for me.
I've set up a Kill the Queen page for the series on my website, and I'll share more information — cover art, blurbs, excerpts, etc. — as it becomes available.
FINAL THOUGHTS
So this is my book release schedule as of right now. Please note that the release dates could always change due to various publishing whims.
As for other projects, my writing schedule is already full going into 2019, so I won't have time to write and self-publish another Bigtime story anytime soon. I hope to get back to the series someday, although I have no idea when that might be.
I will be updating this schedule and sharing book covers, descriptions, pre-order links, etc. as they become available on my blog and on my Facebook and Twitter pages. You can also sign up for my newsletter to receive updates, book recommendations, and recipes.
Happy reading!