Kait Ballenger on paranormal romance …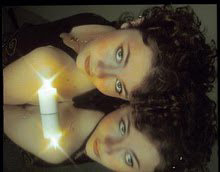 Today, I am pleased to welcome Kait Ballenger to my blog. Kait is the author of Execution Underground paranormal romance series. Take it away, Kait.
KAIT BALLENGER ON PARANORMAL ROMANCE
Jennifer: Welcome, Kait! Please tell readers about your newest release, Immortal Hunter.
Kait: Thanks for having me, Jennifer! Immortal Hunter is book two in my Execution Underground paranormal romance series. The book follows a demon exorcist, David Aronowitz, who has to partner with his ex-fiancé, the half-Fae Allsún O'Hare, to catch a nasty demon murdering in Rochester, N.Y. It's a reunited love story. David and Allsún are characters who were introduced in book one in the series, Twilight Hunter, and we get to see the story fully unfold here as they attempt to reconcile their past.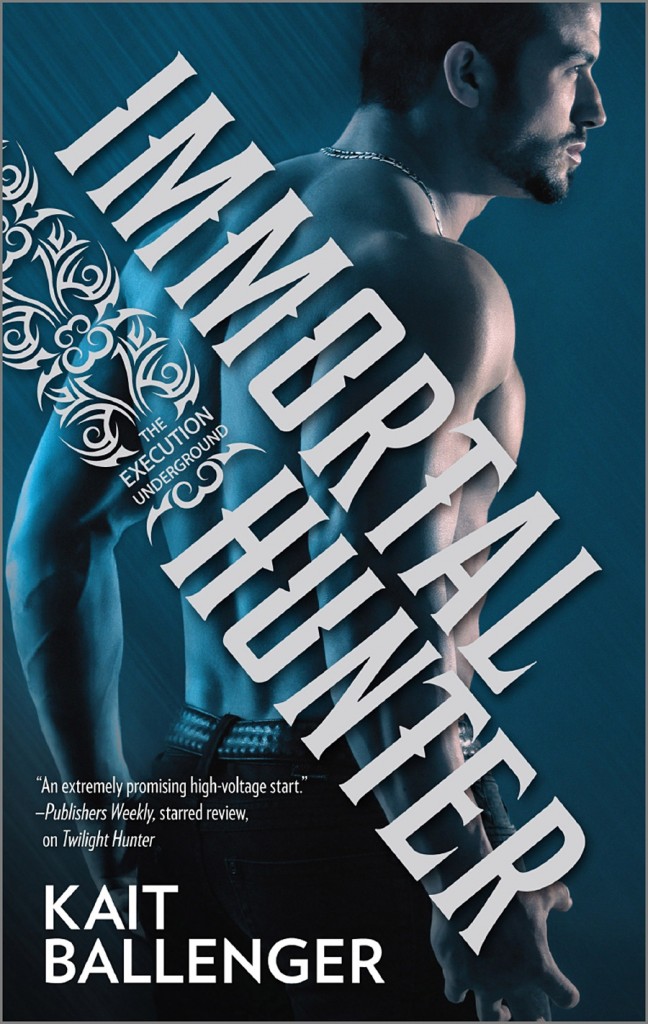 Jennifer: This is the second book in your Execution Underground series. Can you tell us a little about the series?
Kait: The Execution Underground (for which the series is named) is an international covert organization of elite men, hunters of the supernatural, who fight to protect humanity from the evil creatures lurking among us. The series focuses on the Rochester, N.Y. division of the E.U. and the six hunters that comprise that team. Each hunter is trained for a different specialty, so there is a different paranormal creature being hunted in each book. Demons, werewolves, vampires, ghosts, shapeshifters, witches, you name it, they've probably got it covered. 😉 For comparison: it's JR Ward's Black Dagger Brotherhood meets earlier seasons of the TV show Supernatural.
Jennifer: What appeals to you about the paranormal romance genre?
Kait: I love that in paranormal romance I can mix elements of romance, fantasy, and suspense and roll them all into one. I love the sexy alpha heroes and kickass heroines that can be found in paranormal romance. When I open a good paranormal romance novel, I know I'm going to be whisked away into a story that keeps me on the edge of my seat and that's ultimately what I love about the genre: there is so much great tension! I try to capture those elements in each one of my novels.
Jennifer: What are some of your favorite paranormal romance books/authors and why?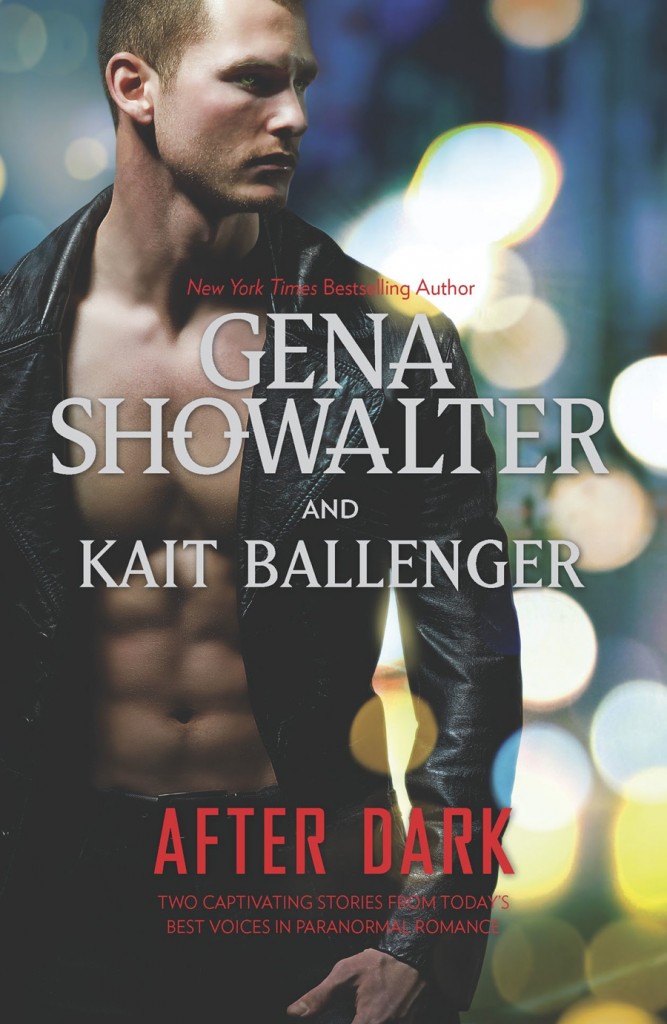 Kait: Some of my favorite paranormal romance authors are JR Ward, Gena Showalter (who I was lucky enough to be placed beside in an anthology titled After Dark), and Laurel K Hamilton. I read across multiple genres though, so some other favorite authors are J.K. Rowling, Charlaine Harris, Suzanne Collins, Lisa See, and I recently fell in love with Julie Ann Walker's Black Knight Inc. series. The thing I love most about all the above authors is the outstanding and unique narrative voices in all their series and the tension. I'm a sucker for really good tension. If a book has me flipping the pages and eagerly reading without wanting to close the book, I know it's a winner.
Jennifer: Have you always wanted to be a writer? What got you started on your writing journey?
Kait: Writing wasn't always an interest for me, because reading was difficult for me for a long time. I was considered a "non-reader" until the time I was in about fourth grade and picked up the Harry Potter series. That's ultimately what made me fall in love with reading and I started writing my own stories shortly after that. I remember writing a fifty-page paranormal/fantasy story when I was in fifth grade LOL. It wasn't until I was in college and had already spent a semester majoring in Spanish, before I realized writing was my true dream. For me, my dream of writing has always been fueled by the fact that I love to read, and when I write a book, my goal is to write a book I would love to read.
Jennifer: What's next for you? What are you working on?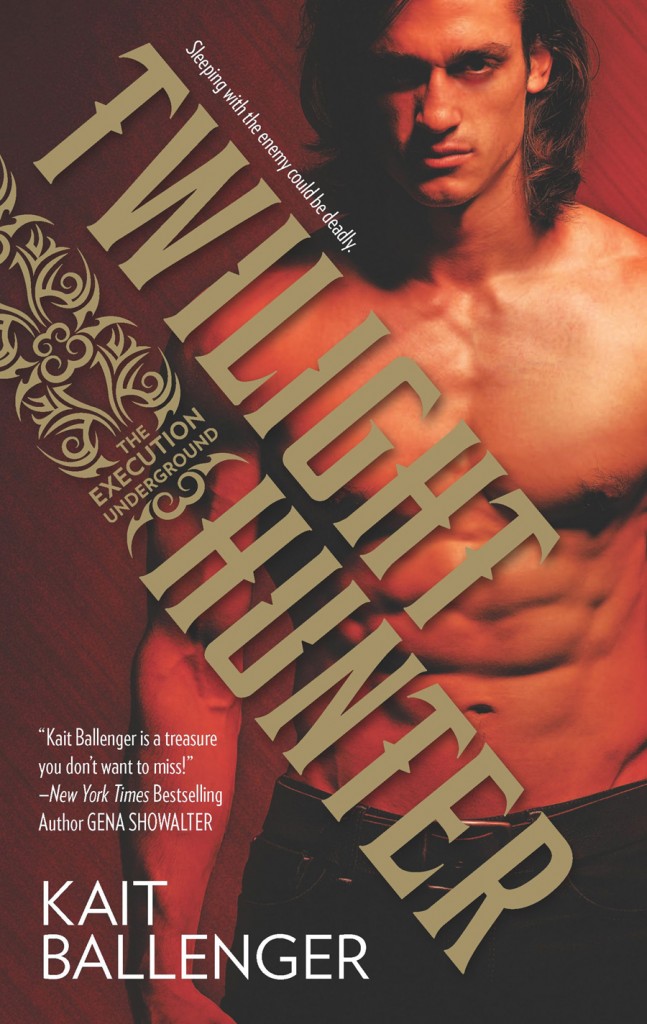 Kait: I'm currently working on Midnight Hunter, the third book in the Execution Underground series. I also have a few things about to go out on submission, which haven't been picked up for publication yet, so hopefully readers will be seeing those projects soon as well.
Thanks so much for being here today, Kait!
ALL ABOUT KAIT
Kait Ballenger is a full-time paranormal romance author, wife, former professional bellydancer, and soon-to-be-professor. She has a BA in English from Stetson University and an MFA in Creative Writing from Spalding University. She lives in Central Florida with her screenwriter husband and three sweet furry babies, all three of whom are named after fictional characters. Kait hopes that one day with hard work and dedication, she will be a bestselling author, and then, people will name their pets after her characters, too.
You can follow Kait on her website, Facebook, Twitter, Goodreads, and Google +.
GIVEAWAY TIME
Kait has generously offered up some books for giveaway. Three winners get their choice between either a signed paperback of After Dark, a signed paperback of Twilight Hunter, or an e-book of Immortal Hunter. 
The giveaway is open to those 18 and older, U.S. only. No purchase necessary, and void where prohibited. To enter, use the form below.
41 Responses to "Kait Ballenger on paranormal romance …"
Back to Top