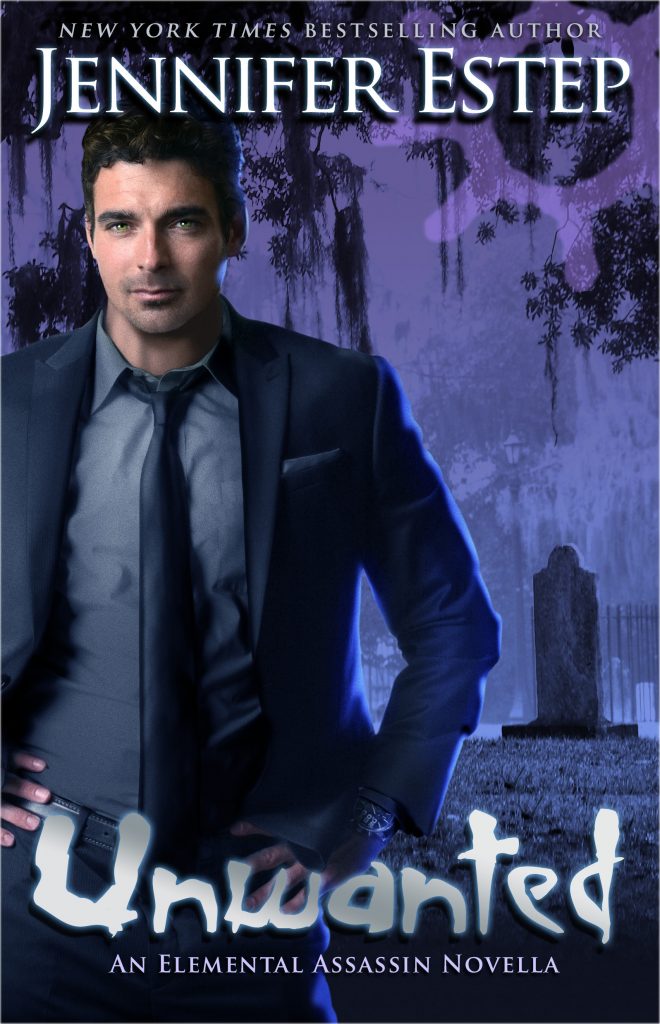 Unwanted, e-novella #14.5 in my Elemental Assassin urban fantasy series, has been released, today, July 18. Woot!
Unwanted is an e-novella that takes place after the events of Bitter Bite, book #14. It is told from the point of view of Finnegan Lane, Gin's foster brother. If you've read Bitter Bite, then you know that Finn definitely needed his own story after everything that happened in that book. And a hug. 🙂
Unwanted is about 20,000 words — around 75 pages — and will be available as an e-novella only. There will not be any print or audiobook versions at this time.
Unwanted is priced at $1.99, and it is available at the following sites:
Amazon Kindle / Barnes & Noble / Books-A-Million / Google Play / iBooks / Kobo
And here is the e-novella description. This contains major spoilers for Bitter Bite. So if you absolutely do not want to be spoiled, skip reading the e-novella description.
The New York Times bestselling Elemental Assassin series continues with a new e-novella—from the point of view of Finnegan Lane, the foster brother of Gin Blanco, and a fan favorite of readers of the series.
The fallout from his disastrous "family reunion" in Bitter Bite has left Finn feeling hurt, angry, and depressed. He can barely stand to look at himself in the mirror, much less eat any of the delicious barbecue from Gin's famed Pork Pit restaurant.
But when the funeral for a slain security guard at his bank turns into a showdown with some nasty underworld giants, Finn knows that he must act in order to protect an innocent family.
Finnegan Lane might be the most unwanted man in Ashland these days, but he's determined to try to make amends for his past mistakes…
You can read an excerpt from the Unwanted e-novella here. Scroll down, and click on the Read Excerpt tab.
I hope that everyone enjoys the e-novella. Happy reading!