Bio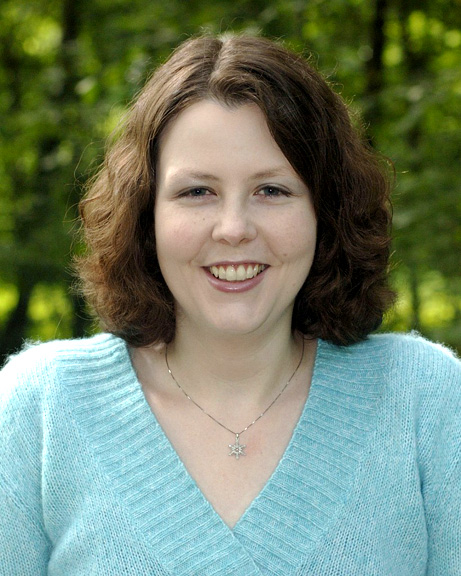 Jennifer Estep is a New York Times, USA Today, and international bestselling author, prowling the streets of her imagination in search of her next fantasy idea.
Jennifer writes the Elemental Assassin urban fantasy series. The books focus on Gin Blanco, an assassin codenamed the Spider who can control the elements of Ice and Stone. When she's not busy killing people and righting wrongs, Gin runs a barbecue restaurant called the Pork Pit in the fictional Southern metropolis of Ashland. The city is also home to giants, dwarves, vampires, and elementals – Air, Fire, Ice, and Stone.
Books in the series are: Spider's Bite #1 / Web of Lies #2 / Venom #3 / Tangled Threads #4 / Spider's Revenge #5 / By a Thread #6 / Widow's Web #7 / Deadly Sting #8 / Heart of Venom #9 / The Spider #10 / Poison Promise #11 / Black Widow #12 / Spider's Trap #13 / Bitter Bite #14 / Unraveled #15 / Snared #16 / Venom in Her Veins #17
E-novellas and short stories in the series are: Haints and Hobwebs stand-alone / Thread of Death #5.5 / Parlor Tricks stand-alone / Kiss of Venom #8.5 / Unwanted #14.5 / Nice Guys Bite #15.5
The Kill the Queen series (for adults)
Jennifer also writes the Kill the Queen epic fantasy series for HarperVoyager. The books focus on Everleigh Blair, a member of the royal family who is distantly in line for the throne of Bellona, a kingdom steeped in gladiator tradition. But when the unthinkable happens, Evie finds herself fighting for her life—both inside and outside the gladiator arena.
Book in the series are: Kill the Queen #1 / book #2 / book #3
Jennifer also writes the Mythos Academy spinoff series for Piper Verlag, a German publisher. The books focus on Rory Forseti, a 17-year-old Spartan girl who attends the Colorado branch of Mythos Academy. Rory's parents were Reapers, which makes her the most hated girl at school. But with a new group of Reapers and mythological monsters on the rise, Rory is the only one who can save her academy.
This series stars Rory Forseti, Gwen's cousin from Midnight Frost and Killer Frost, books #5 and #6 in the original series. Gwen is NOT the heroine in these books, although she and some of the other characters from the original series make cameo appearances in the spinoff books.
Books in the series are: Spartan Heart #1 / book #2 / book #3
Jennifer also writes the Mythos Academy young adult urban fantasy series for Kensington. The books focus on Gwen Frost, a 17-year-old Gypsy girl who has the gift of psychometry, or the ability to know an object's history just by touching it. After a serious freak-out with her magic, Gwen is shipped off to Mythos Academy, a school for the descendants of ancient warriors like Spartans, Valkyries, Amazons, and more.
Books in the series are: Touch of Frost #1 / Kiss of Frost #2 / Dark Frost #3 / Crimson Frost #4 / Midnight Frost #5 / Killer Frost #6
E-novellas and short stories in the series are: First Frost #0.5 / Halloween Frost #1.5 / Spartan Frost #4.5 /
A Mythos Academy e-bundle is also available for the series. It features First Frost / Touch of Frost / Kiss of Frost / Dark Frost
Jennifer is also the author of the Bigtime paranormal romance series for Berkley. The Bigtime books feature sexy superheroes, evil ubervillains, and smart, sassy gals looking for love.
Books in the series are: Karma Girl #1 / Hot Mama #2 / Jinx #3 / Nightingale #4 / Fandemic #5
E-novellas in the series are: A Karma Girl Christmas #3.5
Jennifer also writes the Black Blade young adult urban fantasy series for Kensington. The series focuses on Lila Merriweather, a 17-year-old thief who lives in Cloudburst Falls, West Virginia, a town dubbed "the most magical place in America." Tourists come from around the world to tour all the magic-themed shops and attractions, as well as see monsters like tree trolls, copper crushers, and more in their natural habitats.
Lila has a Talent for sight, along with transference magic — in other words, magic makes her stronger. To survive, she does odd jobs for her pawnbroker friend. Lila also does her best to stay off the grid and avoid the Families — or mobs — who control the town. But when she saves a member of the powerful Sinclair Family, Lila finds herself caught in the middle of a brewing war between the Sinclairs and the Draconis, the most powerful Family in town.
Books in the series are: Cold Burn of Magic #1 / Dark Heart of Magic #2 / Bright Blaze of Magic #3
Jennifer's background

Jennifer is currently a full-time author. Before that, she worked as a features writer and page designer for a daily newspaper and has more than 10 years of journalism experience. She's a member of Romance Writers of America, Science Fiction and Fantasy Writers of America, and other writing groups.
Jennifer's books have been featured in Cosmopolitan, Entertainment Weekly, Southern Living, and a variety of other publications. You can follow her on Facebook, Goodreads, and Twitter. You can also sign up for her newsletter to receive updates, book recommendations, recipes, and more.
Jennifer's books are available in print, audio, and e-book formats from a variety of retailers, including the following: Amazon / Barnes & Noble / Books-A-Million / iBooks / Kobo / Audible / Brilliance Audio
I'm a Southern gal through and through. Sassy, sarcastic, and just a tad crazy.
I spent my formative years doing the usual kid things – playing, hanging out with my friends, and making up wild stories in my head.
It's the last one that's gotten me into trouble.
I don't remember the first book I read. Or the second. Or even the third. But somewhere along the way, I fell in love with books and reading. Fairy tales, fantasies, adventure stories, mysteries, romances, westerns. As a kid, I read every book that I could get my hands on.
My mom, bless her, encouraged this obsession by taking me to the library every week. It's one of my favorite childhood memories. Most folks think penicillin, indoor plumbing, and the Internet are the world's best inventions. Not me. The greatest thing ever created was a library. Indoor plumbing is a close second, though.
The more I read, the more I thought about writing my own stories. I penned a few poems and short stories over the years, mainly for class assignments. Somewhere along the way, I realized that I wanted to write books for a living.
In college, I majored in English because of my love of books. But what can you do with an English degree? I didn't know. One semester, I got a job with the college newspaper and discovered you could write stories and make a respectable living. Since that light-bulb moment, I've earned a bachelor's degree in English and journalism, and a master's degree in professional communications. Currently, I'm an award-winning features page designer for a daily newspaper.
Now, after many, many years of toil and trouble, I've achieved my dream of being a bona fide, published, fiction author. I plan to keep on keeping on – writing, dreaming, making up wild stories in my head.
And getting myself into trouble.