Whittling down the TBR pile …
One of my goals this summer is to whittle down my book TBR pile, along with my movies/TV TBW pile.
I know, I know, I say this every year — but this year I mean it!
Yeah, I say that too every year. LOL. Anyway, here are some of the books that I'm hoping to read this summer. Note that the descriptions are from Amazon.
Fall in love with a little help from man's best friend in New York Times bestselling author Jenn McKinlay's contemporary romance debut.
Mackenzie "Mac" Harris fled her hometown of Bluff Point, Maine, after being left at the altar—and seeking solace in the arms of her best friend's off-limits brother. Now, seven years later, she's back to attend her best friend's wedding—safe, or so she thinks, from the mistakes of her youth.
But Gavin Tolliver has never forgotten the woman who has always held his heart. And when Mac rescues a stray puppy named Tulip, only Gavin, the town's veterinarian, can help. With a little assistance from Tulip, Gavin vows to make Mac realize that their feelings are more than just puppy love…
My thoughts: I'm always looking for new contemporary romance authors to try, and this looks like a fun book/series.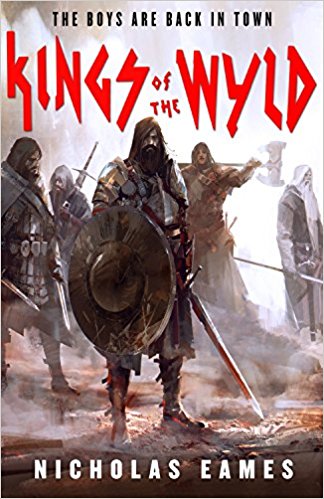 Kings of the Wyld by Nicholas Eames
GLORY NEVER GETS OLD.
Clay Cooper and his band were once the best of the best, the most feared and renowned crew of mercenaries this side of the Heartwyld.
Their glory days long past, the mercs have grown apart and grown old, fat, drunk, or a combination of the three. Then an ex-bandmate turns up at Clay's door with a plea for help–the kind of mission that only the very brave or the very stupid would sign up for.

It's time to get the band back together.
My thoughts: Wheezley and I both like to read epic fantasy, and this sounds like an interesting take on the genre. I'm going to get it for Wheezley, but I'll probably read the book at some point too.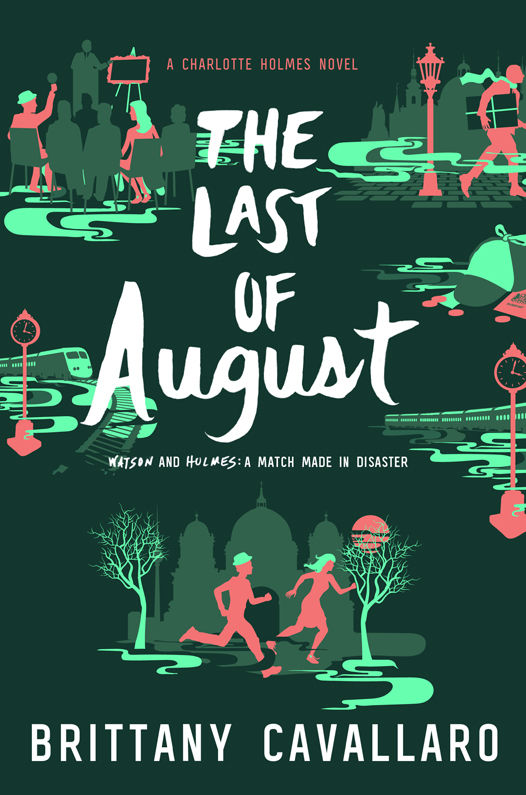 The Last of August by Brittany Cavallaro
In the second brilliant, action-packed book in the Charlotte Holmes trilogy, Jamie Watson and Charlotte Holmes are in a chase across Europe to untangle a web of shocking truths about the Holmes and Moriarty families.
Jamie and Charlotte are looking for a winter break reprieve in Sussex after a fall semester that almost got them killed. But nothing about their time off is proving simple, including Holmes and Watson's growing feelings for each other. When Charlotte's beloved Uncle Leander goes missing from the Holmes estate—after being oddly private about his latest assignment in a German art forgery ring—the game is afoot once again, and Charlotte throws herself into a search for answers.
So begins a dangerous race through the gritty underground scene in Berlin and glittering art houses in Prague, where Holmes and Watson discover that this complicated case might change everything they know about their families, themselves, and each other.
My thoughts: I like different takes on the Sherlock Holmes mythology, and I enjoyed A Study in Charlotte, the first book in this series.
What books do you guys want to read this summer?
2 Responses to "Whittling down the TBR pile …"
Haha. I always think I'm going to have all this reading time over the summer. But I actually read (and listen) a LOT less… later hours staying up, spending the day with the kids, I have less time. UGH!

I know. Me too. I tend to work longer hours in the summer, and I've been writing so much that I haven't had much time to read for fun.
Back to Top