'Tis the season for my holiday gift guide …
With Thanksgiving later this week, many folks (including yours truly) have already started their holiday shopping. Every year, I do a holiday gift guide here on my blog with books, movies, TV shows, and more that I'm hoping to give or receive, including lots of superhero stuff. I hope this gives you guys some gift ideas for the folks on your holiday shopping list. Enjoy!
FUN STUFF
Lily Bloom handbags: I discovered these handbags earlier this year, and I absolutely love them. They have such fun, whimsical patterns (check out the holiday pattern shown here), and they are made out of recycled materials. Plus, they come in a variety of styles/sizes, as well as price ranges, and you can order them online through retailers like Belk, JCPenney, and Kohl's.
DC Superhero Christmas sweaters: I saw these Christmas sweaters over at Book Riot several weeks ago. They are really cheesy and really cool at the same time. I know that some folks throw bad holiday sweater parties, and these would be perfect for that.
Cuddl Duds: I'm always cold in the winter, and I love all the different Cuddl Dud styles and layers that are available. Plus, you can order them online through the Cuddl Dud website or retailers like JCPenney and Kohl's. Try the softwear and fleecewear if you're looking for soft, warm layers.
Knitting patterns for book-themed mittens: If you're a knitter and want to make some homemade gifts, check out this post about book-themed mittens over at Book Riot. It features links to some really cool patterns. Also, Book Riot features lots of posts with book-themed merchandise — everything from T-shirts to tote bags to jewelry — so you might want to look through their archives to see what you can find.
BOOKS AND GRAPHIC NOVELS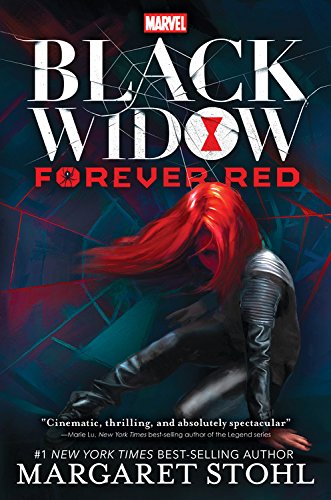 Black Widow Forever Red by Margaret Stohl: Natasha Romanov, aka Black Widow, is one of my favorite characters in the Marvel universe, so I'm always looking to read more about her. This is actually a young adult book that explores the connection between Natasha and a young girl that she saves.
If you want more Black Widow to read, check out Black Widow Volume 1: The Finely Woven Thread by Nathan Edmondson and Phil Noto. This comics collection follows Natasha on a series of adventures, as she tries to atone for some of her past sins.
Arrow Season 2.5 by Marc Guggenheim, Joe Bennett, and Craig Yeung: If you enjoy the TV show Arrow, then check out this collection of comics, which bridges the gaps between seasons 2 and 3 of the TV show (both of which are out on DVD now). If you like superhero TV shows/movies but have never read comics/graphic novels before, this collection (along with The Flash Season Zero) might be a good way to get started reading comics.
The Flash Season Zero by Andrew Kreisberg, Phil Hester, and Marcus To: The TV show The Flash gets the same treatment as Arrow with this comics collection, which shows more adventures with Barry and the rest of the team at S.T.A.R. Labs.
Deadpool: Dracula's Gauntlet by Brian Posehn, Gerry Duggan, Reilly Brown, and Scott Koblish: The Merc with a Mouth is getting his own movie in 2016, but in the meantime, check out this collection of comics, as Deadpool encounters Dracula and a whole host of monsters. This collection has some fun riffs on classic monsters, and it showcases Deadpool at his zany, wisecracking best.
Hawkeye, Vol. 1: My Life as a Weapon by Matt Fraction, David Aja, and Javier Pulido: Okay… This looks bad. That's the opening line of this comics collection, which follows Clint Barton aka Hawkeye, who has just as many adventures in his off-hours as he does when he is out being a superhero. Plus, this series also features Kate Bishop, who is also Hawkeye.
Rocket Raccoon Volume 1: A Chasing Tale by Skottie Young and Jake Parker: If you liked the Guardians of the Galaxy movie, check out this comics collection about Rocket Raccoon, who is trying to clear his name after being accused of a crime that he didn't commit. This collection has some really fun, interesting artwork. Again, this would be a good introduction to comics for folks who enjoy all the superhero TV shows/movies.
MOVIES AND TV SHOWS
Marvel's Agent Carter: Season 1: I really liked Peggy Carter in Captain America: The First Avenger. She was just a strong, smart, interesting character, and I was really happy when she got her own spinoff show earlier this year.
Peggy is definitely one of the coolest characters in the Marvel universe (TV shows and movies alike). This show is set in the 1940s and focuses on Peggy trying to clear her friend Howard Stark's name (aka the father of Tony Stark aka Iron Man) after Howard is accused of treason. It's a great mix of spies and superheroes, and there are lots of Easter eggs and shout-outs to the Marvel universe for fans as well.
Marvel Cinematic Universe: Phase Two Collection: This collection features all of the movies in "Phase 2" of Marvel's universe — six movies total, including the recently released Avengers: Age of Ultron and Ant-Man (which is a really fun movie). Note: This collection is more than $200, so it's a bit of a splurge.
Strike Back: The Complete Third Season: If you've got an action fan on your shopping list, you should check out this series, which focuses on Scott and Stonebridge, two special forces soldiers. In this season, the boys are trying to stop a terrorist attack, and their adventures take them to South America, the Middle East, and Russia, among other places.
Vikings: Season 1: This show follows the adventures of Ragnar, a Viking who dreams of sailing to and raiding new lands. It's an interesting look at Viking history and culture, and there are lots of battle scenes (most of which are quite bloody). My favorite character is Lagertha, Ragnar's wife, who is a total badass.
MUSIC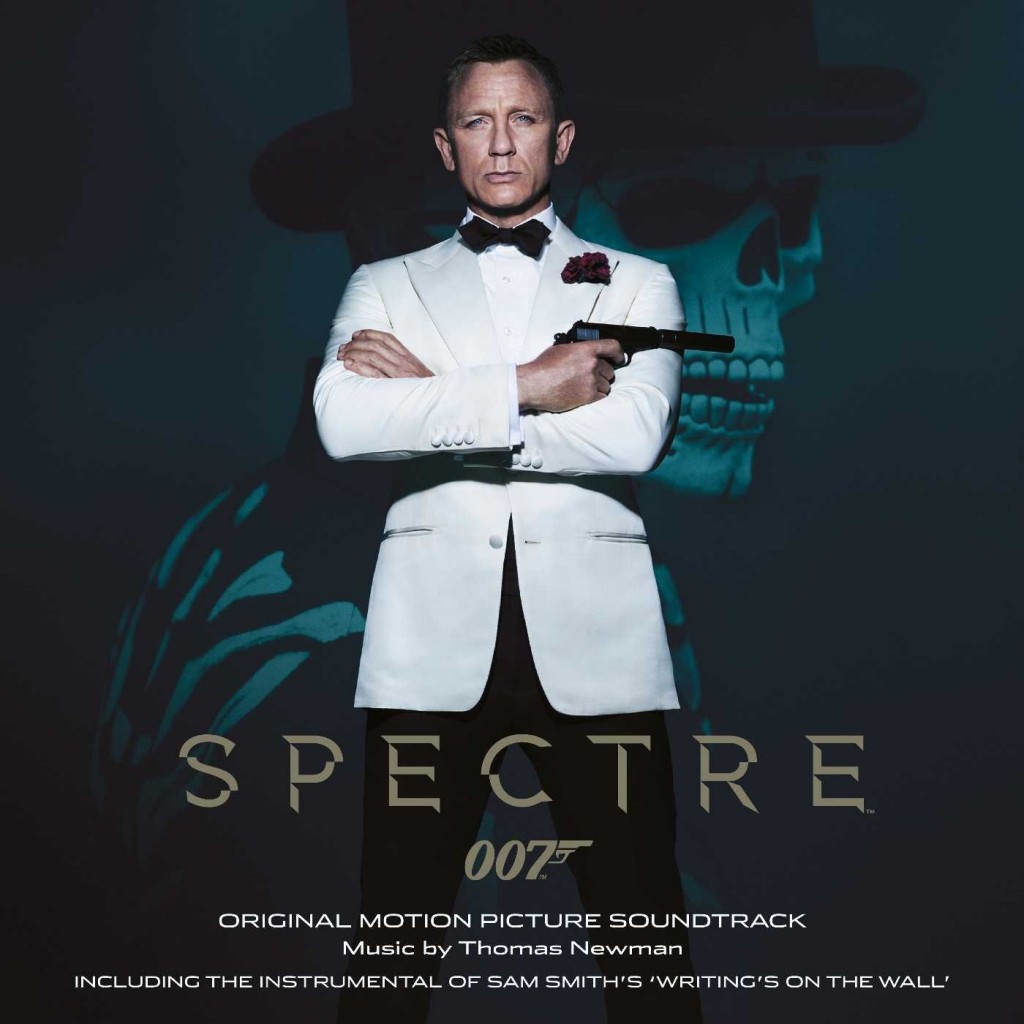 Spectre soundtrack: I love to listen to movie soundtracks when I'm  getting caught up on paperwork and other things in my office. Few movie franchises have better music than the James Bond series. Check out the soundtrack for Spectre, the latest movie in the long-running franchise.
Other soundtracks that I like include Captain America: The Winter Soldier; Pirates of the Caribbean: The Curse of the Black Pearl; and The Good, the Bad, and the Ugly.
The Killers annual Christmas songs: One of my favorite bands is The Killers, and each year, they release a holiday song for charity. All of the songs are pretty cool, but my favorites include Boots, Christmas in L.A., and The Cowboys' Christmas Ball.
The Heavy: The Heavy is one of the bands I've discovered this year. They have some cool songs, like Short Change Hero and What Makes A Good Man?
Yazoo: I heard Yazoo's song Only You on a TV show (Once Upon a Time) several weeks ago, and I had to download it. I just think that it's a really interesting song with a great sound. For more of the band's work, check out Only Yazoo: The Best of Yazoo.
AND THAT'S A WRAP
And that's a wrap for this year's gift guide. I hope I gave you some ideas for your holiday shopping. Happy holidays to all! 🙂
4 Responses to "'Tis the season for my holiday gift guide …"
I totally need those SW jumpers! NEED! 😀

What a great list! I so need to tell my mom about the Killer's Christmas album. She loves holiday music!

LOL. They are cheesy fun, right?

I love The Killers' holiday songs because they are quirky and fun. Kelly Clarkson and Jimmy Buffett also have good holiday albums too.

Thanks! Glad you enjoyed the list.

Who cares about cheesy its still cool!!!!!!!
Back to Top