Spring reads in my TBR pile …
Well, it's March now, which means that spring is right around the corner. Here are some of the books in my TBR pile. Note that the descriptions are from Amazon.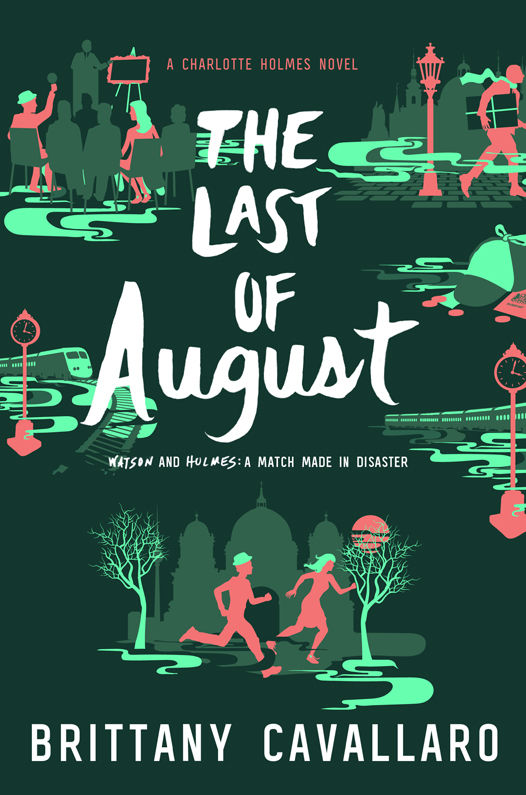 The Last of August by Brittany Cavallaro
In the second brilliant, action-packed book in the Charlotte Holmes trilogy, Jamie Watson and Charlotte Holmes are in a chase across Europe to untangle a web of shocking truths about the Holmes and Moriarty families.
Jamie and Charlotte are looking for a winter break reprieve in Sussex after a fall semester that almost got them killed. But nothing about their time off is proving simple, including Holmes and Watson's growing feelings for each other. When Charlotte's beloved Uncle Leander goes missing from the Holmes estate—after being oddly private about his latest assignment in a German art forgery ring—the game is afoot once again, and Charlotte throws herself into a search for answers.
So begins a dangerous race through the gritty underground scene in Berlin and glittering art houses in Prague, where Holmes and Watson discover that this complicated case might change everything they know about their families, themselves, and each other.
My thoughts: I like Sherlock Holmes stories, and I enjoyed the first book in this series, A Study in Charlotte. If you're looking for a different or YA take on the Holmes mythology, you might want to check out this series.
Some men are born responsible, some men have responsibility thrust upon them. Henry John Edgar Thomas Pembrook, Prince of Wessco, just got the motherlode of all responsibility dumped in his regal lap.
He's not handling it well.
Hoping to help her grandson to rise to the occasion, Queen Lenora agrees to give him "space"—but while the Queen's away, the Prince will play. After a chance meeting with an American television producer, Henry finally makes a decision all on his own:
Welcome to Matched: Royal Edition.
A reality TV dating game show featuring twenty of the world's most beautiful blue bloods gathered in the same castle. Only one will win the diamond tiara, only one will capture the handsome prince's heart.
While Henry revels in the sexy, raunchy antics of the contestants as they fight, literally, for his affection, it's the quiet, bespectacled girl in the corner—with the voice of an angel and a body that would tempt a saint—who catches his eye.
The more Henry gets to know Sarah Mirabelle Zinnia Von Titebottum, the more enamored he becomes of her simple beauty, her strength, her kind spirit… and her naughty sense of humor.
But Rome wasn't built in a day—and irresponsible royals aren't reformed overnight.
As he endeavors to right his wrongs, old words take on whole new meanings for the dashing Prince. Words like, Duty, Honor and most of all—Love.
My thoughts: I'm a sucker for royalty-themed stories, and I really enjoyed Royally Screwed, the first book in this series. I'm looking forward to reading this one.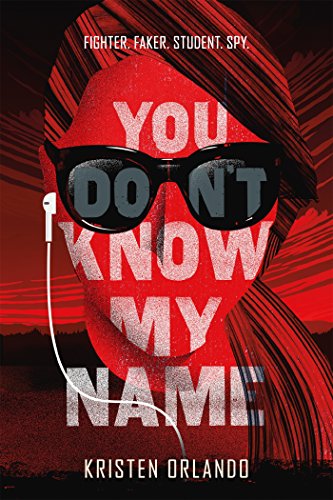 You Don't Know My Name by Kristen Orlando
Fighter, Faker, Student, Spy.
Seventeen-year-old Reagan Elizabeth Hillis is used to changing identities overnight, lying to every friend she's ever had, and pushing away anyone who gets too close. Trained in mortal combat and weaponry her entire life, Reagan is expected to follow in her parents' footsteps and join the ranks of the most powerful top-secret agency in the world, the Black Angels. Falling in love with the boy next door was never part of the plan.
Now Reagan must decide: Will she use her incredible talents and lead the dangerous life she was born into, or throw it all away to follow her heart and embrace the normal life she's always wanted? And does she even have a choice?
Find out if you are ready to join the Black Angels in the captivating and emotional page-turner, You Don't Know My Name, from debut novelist Kristen Orlando!
My thoughts: I'm also a sucker for spy books. Undercover teenage spy with romantic woes? Yes, please.
What books are you guys reading this spring?
6 Responses to "Spring reads in my TBR pile …"
Silence Fallen (Patricia Briggs) and Etched in Bone (Anne Bishop) both come out this week and they are my must reads (listens) for the month! Such great series!

Yep, I know a lot of folks are looking forward to those series. I just want to have time to sit down and read something for fun. LOL.

Juanita Nesbitt says:

Thanks for the heads up on Royally Screwed. I have that sample and the first book on my Kindle. The third book, Royally Endowed is not out yet but you can pre-order it on Amazon. I like books of royal romances too. Actually my tastes are eclectic. I read non=fiction as well as fiction. Currently, I am reading The Murder of Tutankhamen by Bob Brier PhD. Dr. Brier is an Egyptologist who writes this book supposing that King Tut did not die by accident. It is fascinating reading.
I just finished re-reading with the accompanying audiobook, Heart of Venom. It is my favorite of all the Elemental Assasin books because I really identified with Sophia and Jo Jo's story.
I'm looking forward to reading Snared and the audiobook. DON;T you DARE let that narrator go. She is the best narrator that I have ever heard. Please pass that on to her. Thanks so much for your most excellent series.

Yep, I plan on checking out ROYALLY ENDOWED as well.

Thanks! I appreciate that. I think HEART OF VENOM is a favorite in the series for a lot of folks.

LOL. Actually, Audible hires the narrator, not me. Her name is Lauren Fortgang, and folks really seem to love her as Gin. Hope you enjoy the audiobook when it comes out. Happy listening!

Jill Lally says:

Just Finished Firebrand by Kristen Britain and Silence Fallen by Patricia Briggs. I'm now working on Into the Fire by Jeaniene Frost wishing that April 24th was closer than it is.

Thanks! I appreciate that. Hope that you enjoy SNARED when it is released.