Spring books in my TBR pile …
Can you guys believe it's the middle of May already? Not me. It seems like this year is just flying by. Here are some books that I'm looking forward to reading this spring. Note that the descriptions are from Amazon.
What books are you guys looking forward to reading this spring?
Available now
Cinderella goes to the con in this fandom-fueled twist on the classic fairy tale.   Part romance, part love letter to nerd culture, and all totally adorbs, Geekerella is a fairy tale for anyone who believes in the magic of fandom. Geek girl Elle Wittimer lives and breathes Starfield, the classic sci-fi series she grew up watching with her late father. So when she sees a cosplay contest for a new Starfield movie, she has to enter. The prize? An invitation to the ExcelsiCon Cosplay Ball, and a meet-and-greet with the actor slated to play Federation Prince Carmindor in the reboot. With savings from her gig at the Magic Pumpkin food truck (and her dad's old costume), Elle's determined to win…unless her stepsisters get there first.
Teen actor Darien Freeman used to live for cons—before he was famous. Now they're nothing but autographs and awkward meet-and-greets. Playing Carmindor is all he's ever wanted, but the Starfield fandom has written him off as just another dumb heartthrob. As ExcelsiCon draws near, Darien feels more and more like a fake—until he meets a girl who shows him otherwise.
My thoughts: I love twists on the Cinderella story, and this one sounds really fun, especially given the con setting.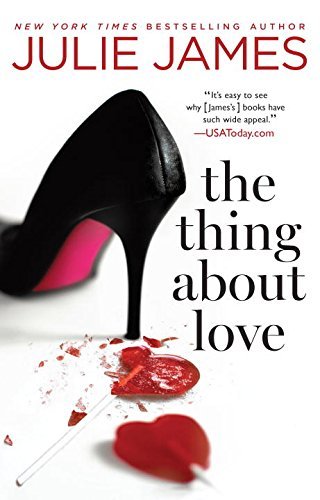 The Thing About Love by Julie James
Available now
The New York Times bestselling author of Suddenly One Summer blows the covers of two FBI agents who can't hide who they are from each other…
FBI agents Jessica Harlow and John Shepherd have a past. The former lawyer and cocky Army Ranger clashed during their training at Quantico and gladly went their separate ways after graduating from the Academy. Six years later, the last thing either of them expects is to be assigned to work as partners in a high-profile undercover sting.
For both of them, being paired with an old rival couldn't come at a worse time. Recently divorced from a Hollywood producer and looking for a fresh start, Jessica is eager to prove herself at her new field office. And John is just one case away from his dream assignment to the FBI's elite Hostage Rescue Team. In order to nail a corrupt Florida politician, they'll have to find a way to work together—a task that becomes even trickier when they're forced to hole up at a romantic beachfront resort as part of the investigation. Suddenly, the heat behind their nonstop sparring threatens to make the job a lot more complicated…
My thoughts: I've enjoyed the other books in James's FBI/US Attorney series, and I'm looking forward to reading this one too.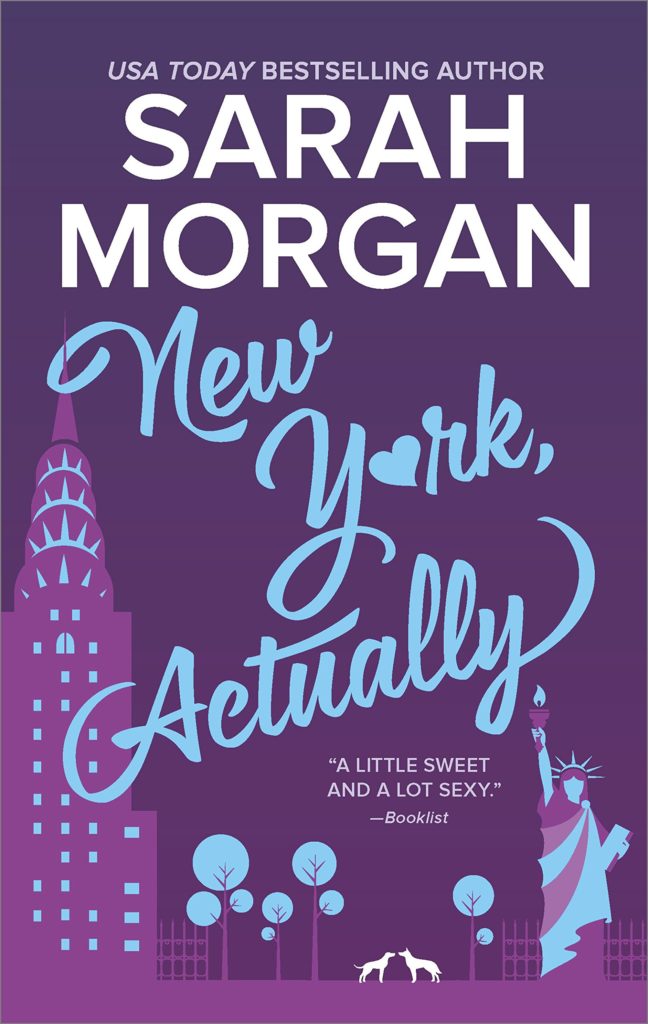 New York, Actually by Sarah Morgan
Out on May 30
One man. One woman. Two dogs. 
Meet Molly—New York's most famous advice columnist, she considers herself an expert at relationships…as long as they're other people's. Still bruised from her last breakup, Molly is in no rush to find happily-ever-after—the only love of her life is her dalmatian, Valentine.
Meet Daniel—A cynical divorce lawyer, he's hardwired to think relationships are a bad idea. If you don't get involved, no one can get hurt. Until he finds himself borrowing a dog to meet the gorgeous woman he sees running in Central Park every morning…
Molly and Daniel both think they know everything about relationships. But as they try—and fail—to resist their undeniable chemistry, they'll soon discover they just might have a lot left to learn…
My thoughts: I've enjoyed the other books in Morgan's From Manhattan With Love series, and I'm looking forward to this one, along with Holiday in the Hamptons (Aug. 29) and Moonlight Over Manhattan (Nov. 28). Plus, I think the covers for this series are really fun.
4 Responses to "Spring books in my TBR pile …"
`Geekerella' sounds adorable. I love fairy-tale re-tellings. I may need to put this one on my radar. 🙂

I think it sounds really good too. Hope you enjoy it.

david7118 says:

Geekerella sounds great. The one I was most looking forward to came out yesterday. It's a horror anthology collection titled Dark Cities with stories from Sherrilyn Kenyon, Scott Smith, Cherie Priest, Jonathan Maberry, and many others. I started the first story last night and I can't wait to get home to finish it and read more!

I haven't heard of that one. I'm not normally a big horror fan, but it sounds like an interesting anthology. I might have to check it out sometime.
Back to Top