Poison Promise first chapter online …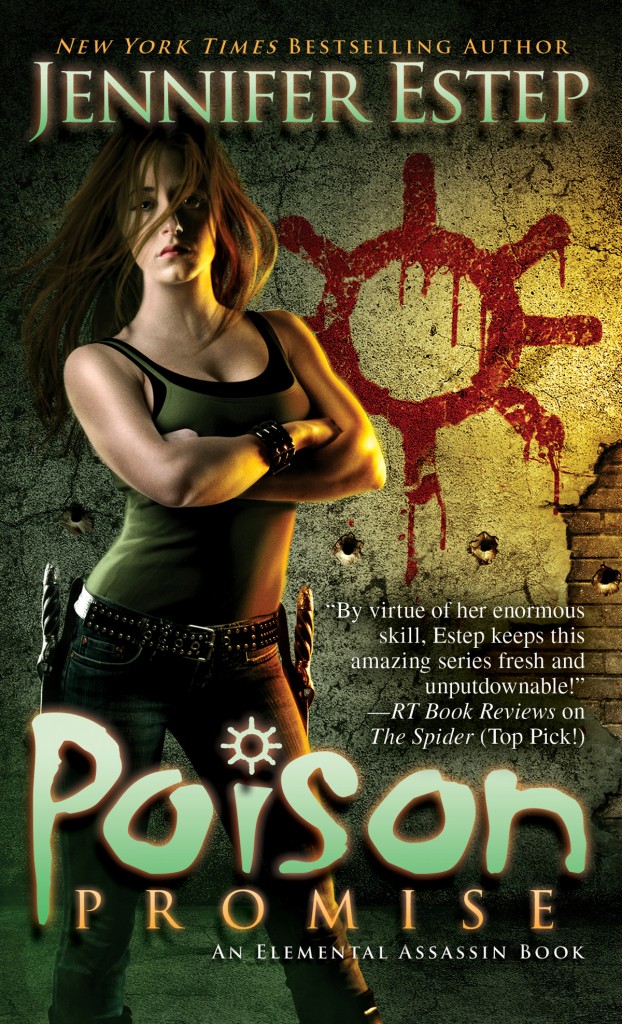 I wanted to let everyone know that I've posted the first chapter of Poison Promise, Elemental Assassin #11, on the website. To read the chapter, go here, scroll down, and click on the Read Excerpt tab.
Also, Poison Promise will be out on July 22. It is up for pre-order at most sites now, including the following:
Amazon / Barnes & Noble / Books-A-Million / iTunes / Kobo / Audible 
And here is the cover blurb for Poison Promise. This does contain spoilers for previous books in the series:
I specialize in making death wishes come true.
Pop quiz. Which do you think is deadlier: Burn, the nastiest drug ever to hit the mean streets of Ashland, or me, Gin Blanco, the assassin known as the Spider? Answer: Me—because I don't kill you slowly.
Normally, drug dealers aren't my department. But I'm turning up the heat on some relentless Burn-pushing thugs who won't leave my friends alone. Pushers who have my cop sister beside herself with rage, so I'm stepping up to keep her from doing something stupid and getting herself killed. Once I'm in, I'm in, and these folks have picked their poison: the Spider's venom. But even bad guys have their good days, and sometimes even my Ice and Stone magic isn't enough. For behind the drug is a vicious vampire with a scientific eye for results. And behind him… trouble like I haven't seen since I took down my legendary nemesis, Mab Monroe.
Hope everyone enjoys the sneak peak at the book. Happy reading!
5 Responses to "Poison Promise first chapter online …"
Angel Gragg says:

Just wanted to say i cant wait for this book to come out. I have followed gin from the beginning and cant wait to read about her next dangerous adventure

Jennifer+Estep says:

Thanks! I appreciate that and all the nice words about the series. Hope you are doing well.

I can already tell that Troy is going to become another Billy and Bobby, isn't he?

Jennifer+Estep says:

I'm sorry, but I can't give out spoilers for the books. Hope you understand.

Oh, I was stating a fact. I can already tell that Troy is yet another one who has to learn the hard way not to tug on Superman's cape, pull the mask off the Lone Ranger, and mess around with Gin. I foresee a ride in Sophia's Cadillac in Troy's future.

And it's nice to see that you're finally doing something with Catalina. She has been the Chekhov's Gun of this series for far too long.