Guest blog: Michelle Diener on the Anatomy of Attraction …
Today, I'm pleased to welcome historical fiction author Michelle Diener to my blog. Michelle is one of my author friends, and her books include In a Treacherous Court and The Emperor's Conspiracy. Take it away, Michelle:
THE ANATOMY OF ATTRACTION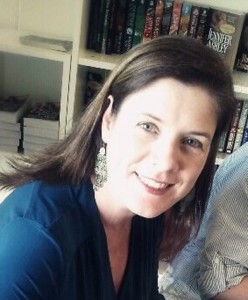 I use the word Anatomy very specifically here.

I write historical fiction with a strong romantic element, and in my upcoming release, The Emperor's Conspiracy, out on Nov. 27, my two main characters are attracted to each other. My heroine is immediately attracted to the hero, while he is a little too angry and distracted to really see her well enough to be attracted to her. But all it takes is another meeting and you can tell he's really interested, too.
They don't fall in love. Not yet. They are physically attracted to each other. They do fall in love with each other by the end of the book, or are on the verge of love, but it's the chemistry between them, the sparks that fly, that compel them to spend more time with each other.
And I think we've all had moments when we've seen someone who has made our hormones sit up and go "Well howdy-do!" (said in that spider from Madagascar's voice

). If we are single and so inclined, we may do something about it. If not, then we are happy to simply take a good look and move on.
Both my characters are at a point in their lives where a really strong attraction like the one they have for each other serves as a partial catalyst for change. It shakes them up, makes them uncomfortable, and forces them to take risks they might otherwise not have done. Desire is a strong emotion and a good motivator.
Everyone has felt that quick pull of attraction, and occasionally decided to see where it would lead us.
Can you think of a favourite scene from a book/movie where the hero and heroine have just met and really like what they see?
I'll go first. One of my favorites is from Smoke in Mirrors by Jayne Ann Krentz, where the heroine, Leonora Hutton, meets Thomas Walker in the apartment of Leonara's recently deceased friend, and Thomas's ex-lover, Meredith. Another favorite is from JAK's White Lies. I think JAK does first meetings really well!
GIVEAWAY TIME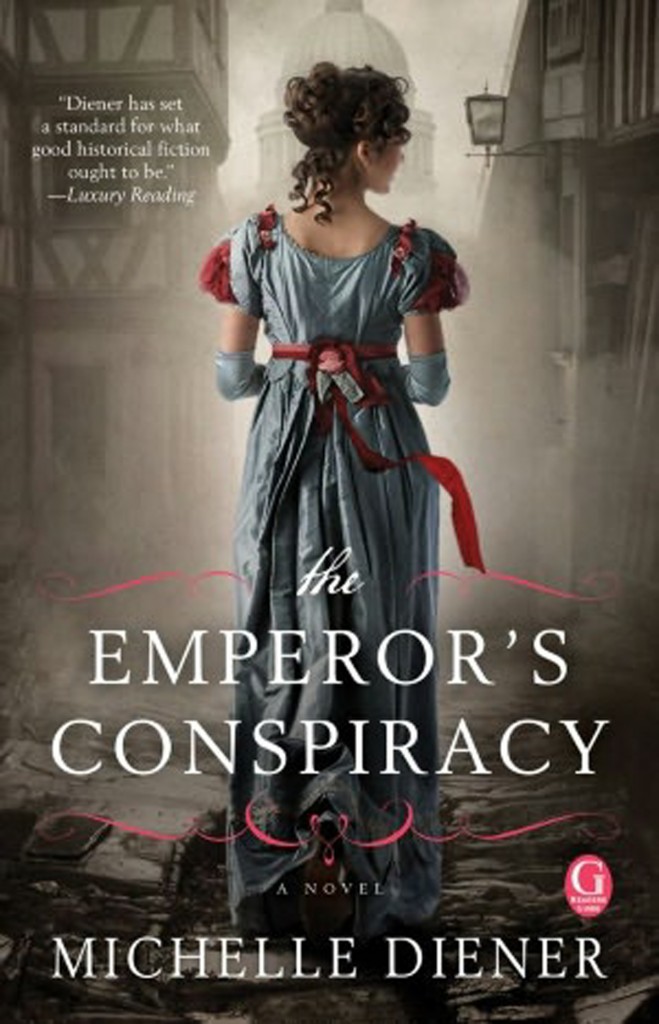 Michelle has generously offered to give away a copy of The Emperor's Conspiracy to one randomly-drawn commenter with a U.S. address.
To enter, just leave a comment on this blog and answer Michelle's question: Can you think of a favourite scene from a book/movie where the hero and heroine have just met and really like what they see?
The giveaway is open to those 18 and older, U.S. only, and will be open through midnight, EST, Wednesday, Nov. 28. The winner will be announced here on my blog on Friday, Nov. 30.
Also, Michelle lives outside the U.S., so she will respond to comments when she can.
ABOUT THE EMPEROR'S CONSPIRACY
Set in early nineteenth-century England, this vivid and romantic historical novel goes from the most elegant ballrooms of London to the city's most tawdry slums, as a spirited young woman helps unravel a plot by Napoleon to bleed England of all its gold.
Through good fortune, Charlotte Raven escaped the poverty of the London slums and is now an educated, wealthy Society lady. But she lives between two worlds, unable to completely turn her back on her old life—specifically Luke, her childhood protector and now a ruthless London crime lord.
When Lord Edward Durnham is asked to investigate the alarming movement of gold out of England, his search leads him to London, and his recent acquaintance with Charlotte affords him access to a dark world he barely knew existed. As they delve deeper into the underbelly of London, danger lurks at every turn, and Charlotte must navigate between her two worlds to save England.
And soon she faces a defining choice: to continue in the familiar limbo she's lived in for years, or to take a painful and risky leap toward a happiness she never thought possible.
You can find out more about Michelle's books on her website, Facebook, Twitter, and Goodreads.  Thanks so much for being here today, Michelle.
18 Responses to "Guest blog: Michelle Diener on the Anatomy of Attraction …"