Give the gift of books and more …
One of my favorite things about the holiday season is buying gifts — okay, okay, books — for my loved ones. So, I thought that I would share some books and other items that I'm interested in giving and getting for the holidays.
Note that most of these items are available now, although some of the books, etc. won't be released until later in December:
COMICS, MYSTERIES, AND THRILLERS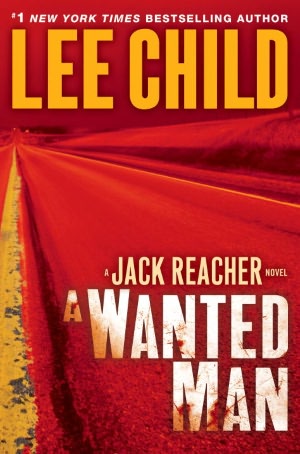 A Wanted Man by Lee Child: This is the latest book in Child's thriller series about Jack Reacher, an ex-military policeman who roams the country righting wrongs and beating up bad guys. My dad likes this series, and I'll probably get a copy for Wheezley too at some point. That way, when he's done with it, I can read it. (Yes, I am not above double-dipping when it comes to buying books as presents.)
Plus, Jack Reacher, a movie based on the series, is coming out in December.
Comics suggestions: Wheezley has been enjoying this Conan series and some of the Deadpool comics, so he'll probably be getting some more books in those series. If you have a comics fan on your list, you might check out these titles.
The Longmire series by Craig Johnson: I'm always searching for new books to give my dad, and after watching the Longmire TV show over the summer, I thought he might enjoy reading the books, which focus on a sheriff in Wyoming and the mysteries that he solves. My dad has been enjoying the books so far, so I'll probably get him the next few titles in the series. The first book is The Cold Dish.
ROMANCE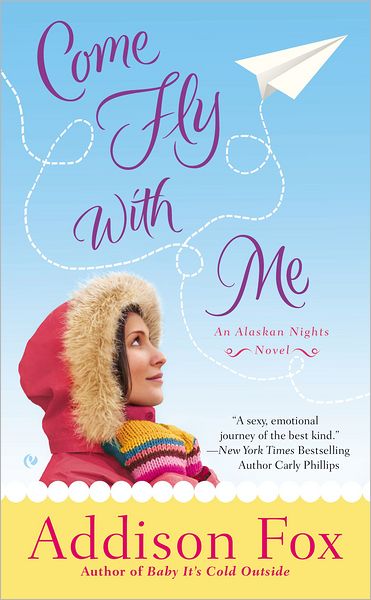 Big Sky River by Linda Lael Miller: If you know someone who likes westerns, you might consider this newest book in Miller's Parable contemporary western romance series. Plus, if you're looking for a historical western holiday story, you might check out An Outlaw's Christmas, also by Miller.
Come Fly with Me by Addison Fox: This cover for the second book in Fox's Alaskan Nights contemporary romance series caught my eye. The first book in the series is Baby It's Cold Outside. The books are set in the town of Indigo, Alaska, so if you're shopping for someone who enjoys books set in that part of the world, you might check out this series.
Shadow's Claim by Kresley Cole: If there's someone on your list who likes paranormal romance, this book is the first in Cole's new Immortals After Dark: Dacians spin-off series featuring vampires and more.
YOUNG ADULT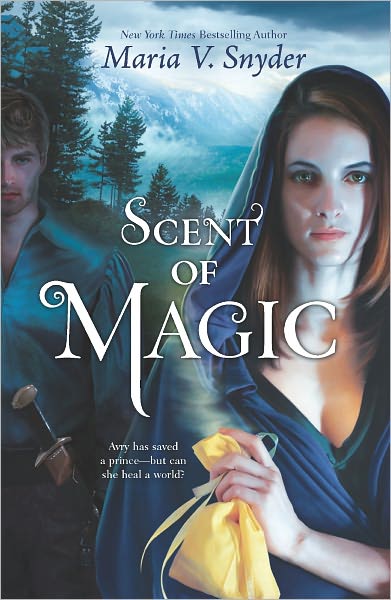 Cold Fury by T.M. Goeglein: I've seen this book on a few blogs, and it sounds like an action-packed book about a girl who learns that her family is part of the mob and has to go on the run from assassins.
Princess Academy by Shannon Hale: I'm always on the lookout for new authors to try, especially those who write fairy tale-type stories, and I've seen this book mentioned on a few blogs. The book, which is a Newberry Honor winner, focuses on a group of girls who are sent to an academy so a prince can choose one of them for his bride and all the challenges that the girls face. Plus, there is also a follow-up book, Princess Academy: Palace of Stone, that was recently released.
Scent of Magic by Maria V. Snyder: If you're shopping for someone who likes epic fantasy books with a young adult vibe, consider checking out Snyder's Healer series, which focuses on a healer who is trying to save her friends and stop a seriously bad guy from conquering all the kingdoms in her world. This is the second book in the series; the first book is Touch of Power.
TV/MOVIES/MUSIC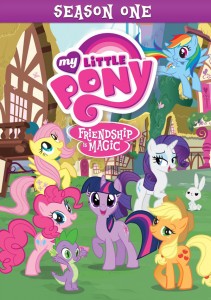 My Little Pony: Friendship is Magic Season One: A couple of my guy friends are complete bronies — aka guys who like to watch the new My Little Pony cartoon. They've gotten me hooked on the show too.
The main character, Twilight Sparkle, loves books and lives in a library. So you can see the appeal to a writer like me. LOL.
The show is really clever and features lots of spoofs of movies and pop culture. Overall, it's just a cute, fun show for kids and adults.
Skyfall soundtrack: I'm totally asking for this for myself. I love the James Bond theme music, and the Bond movie soundtracks are usually pretty good. Then, there is the title song, Skyfall by Adele, which I've already downloaded.
Or you could also check out Best of James Bond 50th Anniversary, a two-CD set that features titles songs and more from the Bond movies.
The Bourne Legacy: Let's continue with the spy theme with the latest entry in the Bourne franchise. I missed seeing this one in the theaters, but I'm looking forward to watching it at some point.
OTHER ITEMS
Redbubble: This site features tons and tons of T-shirts, along with other items. If there's a TV show, movie, etc., that you like, they probably have some T-shirts with the characters, quotes, and more on them.
Harlequin Notables Stationery: I've mentioned these before, but I really like the matchbook notepads that Harlequin offers, especially the ones with the western theme. I just think the vintage covers are cool.
CHARITY
And, of course, you can not only give to your friends and family, but to your or their favorite charity as well. Many holiday programs like the Angel Tree through the Salvation Army are already under way. Or there are always food banks like Feeding America (formerly named America's Second Harvest) that accept donations.
And, of course, many folks are still struggling with the aftermath of Hurricane Sandy. To help them, you can donate to organizations like the American Red Cross.
Many of us have a lot of blessings and things to be grateful for this holiday season, but there are a lot of people out there who are less fortunate. So please help out, if you can.
AND THAT'S A WRAP
And those are some of my gift-giving ideas for this year. Hope this gave you some ideas. What books, movies, music, etc. are you looking forward to giving and getting this holiday season? Anybody planning to give or get an e-reader this year?
8 Responses to "Give the gift of books and more …"