So I thought I would share some books that are waiting in my TBR pile and some others that I am looking forward to that are being released soon. Silly work, getting in the way of my reading time. LOL.
Note: The descriptions are from Goodreads.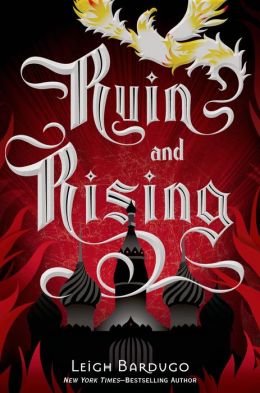 Ruin and Rising by Leigh Bardugo
The capital has fallen.
The Darkling rules Ravka from his shadow throne.
Now the nation's fate rests with a broken Sun Summoner, a disgraced tracker, and the shattered remnants of a once-great magical army.
Deep in an ancient network of tunnels and caverns, a weakened Alina must submit to the dubious protection of the Apparat and the zealots who worship her as a Saint. Yet her plans lie elsewhere, with the hunt for the elusive firebird and the hope that an outlaw prince still survives.
Alina will have to forge new alliances and put aside old rivalries as she and Mal race to find the last of Morozova's amplifiers. But as she begins to unravel the Darkling's secrets, she reveals a past that will forever alter her understanding of the bond they share and the power she wields. The firebird is the one thing that stands between Ravka and destruction—and claiming it could cost Alina the very future she's fighting for.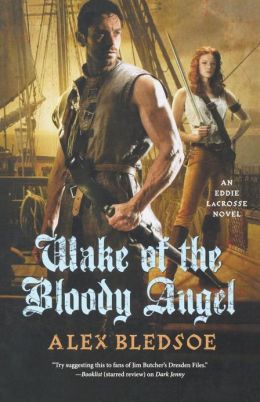 Wake of the Bloody Angel by Alex Bledsoe
Twenty years ago, a barmaid in a harbor town fell for a young sailor who turned pirate to make his fortune. But what truly became of Black Edward Tew remains a mystery—one that has just fallen into the lap of freelance sword jockey Eddie LaCrosse.
For years, Eddie has kept his office above Angelina's tavern, so when Angelina herself asks him to find out what happened to the dashing pirate who stole her heart, he can hardly say no—even though the trail is two decades old. Some say Black Edward and his ship, The Bloody Angel, went to bottom of the sea, taking with it a king's fortune in treasure. Others say he rules a wealthy, secret pirate kingdom. And a few believe he still sails under a ghostly flag with a crew of the damned.
To find the truth, and earn his twenty-five gold pieces a day, Eddie must take to sea in the company of a former pirate queen in search of the infamous Black Edward Tew…and his even more legendary treasure.
Release date: Sept. 2
Lost and broken, Celaena Sardothien's only thought is to avenge the savage death of her dearest friend: as the King of Adarlan's Assassin, she is bound to serve this tyrant, but he will pay for what he did. Any hope Celaena has of destroying the king lies in answers to be found in Wendlyn. Sacrificing his future, Chaol, the Captain of the King's Guard, has sent Celaena there to protect her, but her darkest demons lay in that same place. If she can overcome them, she will be Adarlan's biggest threat – and his own toughest enemy.
While Celaena learns of her true destiny, and the eyes of Erilea are on Wendlyn, a brutal and beastly force is preparing to take to the skies. Will Celaena find the strength not only to win her own battles, but to fight a war that could pit her loyalties to her own people against those she has grown to love?
What's in your TBR and what books are you looking forward to as we get closer to fall?