Greetings! I hope that everyone had a good holiday season and that everyone got lots of good books to read. 🙂
A new year also means new books from me. Here is my book release schedule — so far — for 2016.
JENNIFER ESTEP'S 2016 BOOK RELEASE SCHEDULE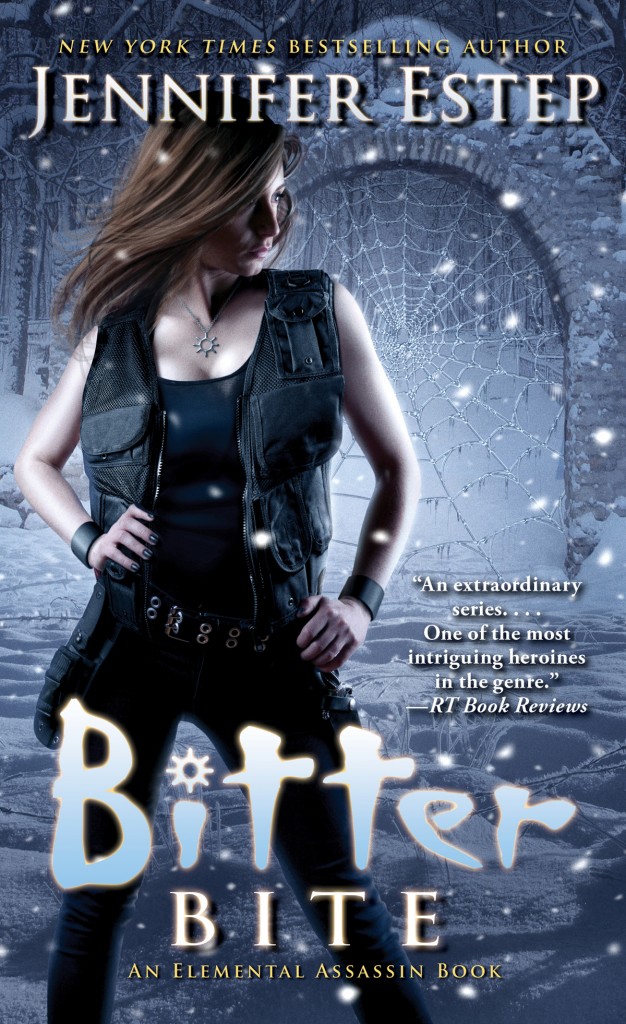 Bitter Bite — Elemental Assassin #14 — Feb. 23
Bright Blaze of Magic — Black Blade #3 — April 26. Note: As of right now, this will be the final book in the trilogy/series.
Unwanted — Elemental Assassin #14.5 — July 18. Note: This is an e-novella from Finn's point of view that takes place after the events of Bitter Bite. It's about 20,000 words and will be priced at $1.99. It will be available as an e-novella only.
Unraveled — Elemental Assassin #15 — Aug. 30
So this is my book release schedule as of right now. The release dates for Bitter Bite and Bright Blaze of Magic are definite — my work on those books is done, and they are up for pre-order at all the usual book retailers.
The release dates for Unwanted and Unraveled are also pretty firm, although they could always change due to various publishing whims.
As for other potential projects, I will be writing Elemental Assassin #16 this year — that one will probably be released in early 2017. I'm also hoping to do another Elemental Assassin e-novella — not sure who's point of view that one might be from yet.
I'm also working on some ideas for a new young adult series. I always have more ideas than I will ever have time to write, so we'll see what I come up with.
Unfortunately, I probably won't have time to write and self-publish another Bigtime story this year. I love writing the series, but self-publishing takes a lot of time, and my writing schedule is already full going into 2017(!) now.
Anyway, I will be updating this schedule and sharing book covers, descriptions, pre-order links, etc. as they become available here on my blog and on my Facebook and Twitter pages.
Here's to happy reading in 2016!