Bitter Bite, the 14th book in my Elemental Assassin urban fantasy series, will be out on Feb. 23. Only about two more weeks to go now. Woot!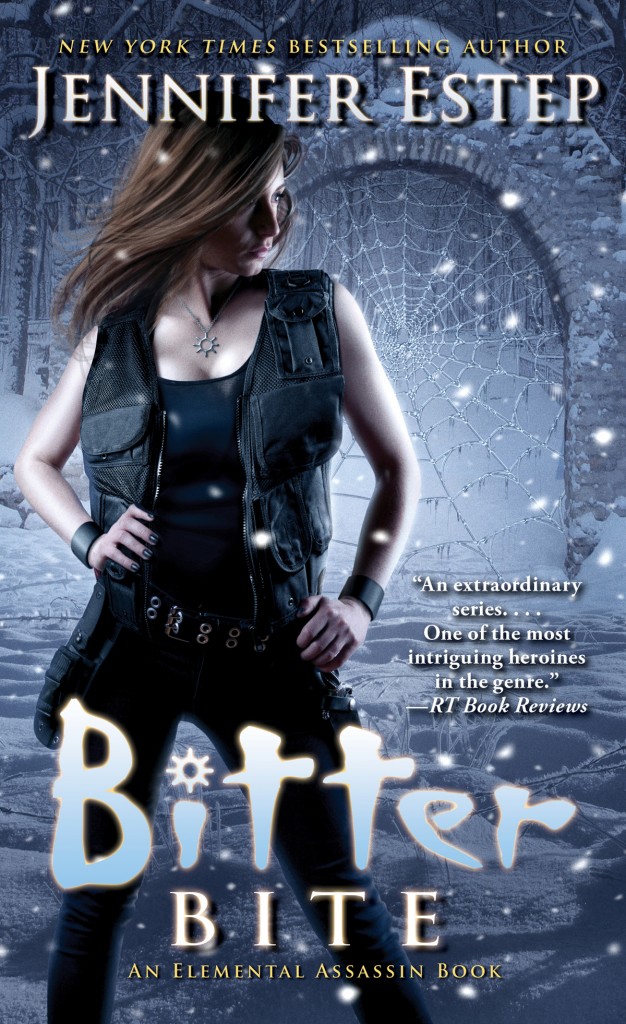 The pre-order links for the Bitter Bite audiobook are online:
The audiobook will be available through Audible and Amazon, and the awesome Lauren Fortgang will once again be the narrator.
Bitter Bite will also be available in print and e-book formats from all the usual retailers:
Amazon Kindle / Amazon paperback / Barnes & Noble / Books-A-Million / Google Play / iBooks / IndieBound / Kobo
And here is the book description:
Which is stronger: blood ties or a battle-tested friendship? That's the question Gin Blanco is asking when a friend's long-lost relative comes strolling back into Ashland under suspicious circumstances. 
It's not easy being queen bee of an underworld abuzz with crooks and killers. Wielding my potent Ice and Stone elemental magic will only get me so far—my real secret is my tight-knit makeshift family, a motley crew of cops and criminals, dwarves and playboys. My foster brother Finnegan Lane is my right-hand man, but when his suddenly not-dead relative comes back into the picture, I'm the one on the outside looking in.
It's funny how life works: one minute your best friend is rock-steady, and the next he's doe-eyed and buying into this whole loving-relative routine to the point of ignoring you. I'd like to be happy for Finn, I really would. But all of my instincts are telling me that beneath the syrupy sweet demeanor and old-fashioned charm, this sudden interloper is planning something. The whole shtick leaves a bitter taste in my mouth. This person might have avoided the grave once, but I'll put anyone who hurts Finn in the ground—for good.
In other words, this book is all about Finn. 🙂
You can read the first chapter of the book here. Scroll down and click on the Read Excerpt tab.
I hope that everyone enjoys Gin's (and Finn's) latest adventure when it is published. Happy reading!