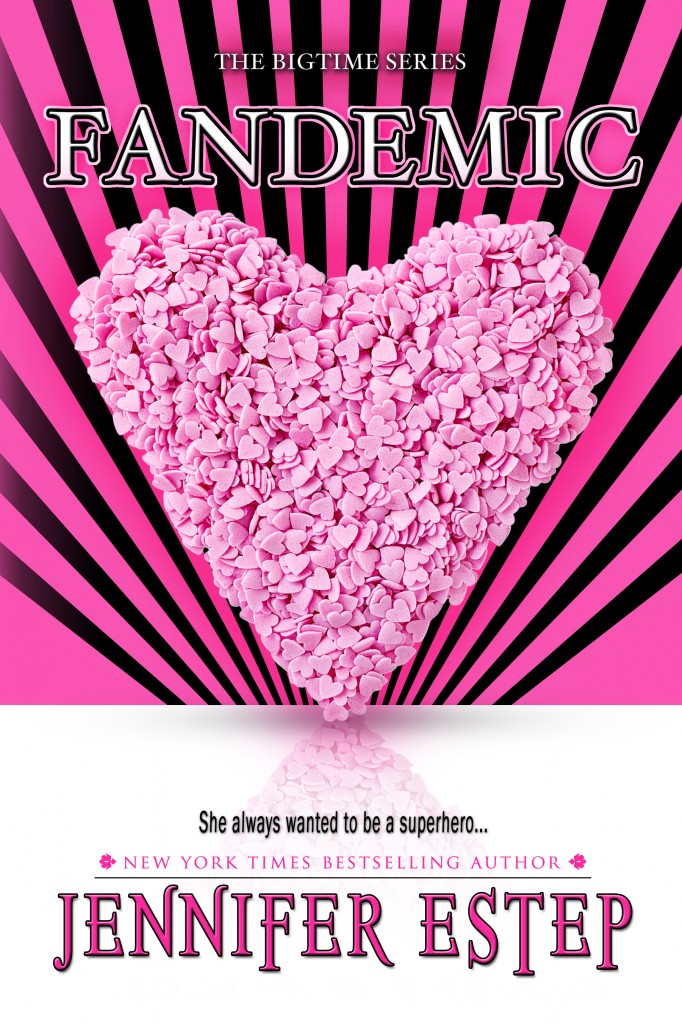 Some of you have seen this online already, but I wanted to make a formal announcement here on my blog.
Fandemic, the fifth book in my Bigtime superhero series, will be released on June 2. Woot!
I'm so happy that I was able to write and self-publish another Bigtime book, and I hope that everyone enjoys seeing what all the superheroes and ubervillains are up to.
The Fandemic e-book will be priced at $2.99. It is up for pre-order at the following sites:
Amazon Kindle / Google Play / iBooks / Kobo
Note: Fandemic will also be available at other book retailers, like Barnes & Noble and Smashwords. Those pre-order links should be going up soon.
A print version of Fandemic will also be available through Amazon. Not sure what the price for the print book will be yet, but I would estimate around $10. Again, that pre-order link should be going up soon.
Here is the book description:
­Piper Perez has always wanted to be a super­hero. Always wanted to wear a cool costume, have amazing abilities, and save the day. There's just one problem—Piper doesn't have any superpowers.
So she focuses on other things. Facts, figures, memorabilia. Piper knows and collects it all, about both the superheroes and the ubervillains who roam the streets of Bigtime, N.Y. Piper's friends jokingly call her a fandemic—someone who is a superfan of all things superhero. The nickname is truer than anyone knows, especially since Piper can't stop thinking about Swifte, the speedy hero who broke her heart months ago.
But someone has been killing off Bigtime's heroes and villains. When one of Piper's friends is murdered, she vows to do whatever she can to help bring the killer to justice, superpowers or not. All the clues and information she gathers lead her to believe that Swifte is the killer's next target. Piper has always wanted to be a hero, and now she'll have to use all of her fandemic knowledge to save the man she loves—or die trying….
Fandemic is around 43,000 words, which means that it is a shorter book than the others in the series, which are around 95,000 words. For those of you who like page counts, Fandemic is about 150 pages.
You can read the first chapter here. Scroll down and click on the Read Excerpt tab.
For those of you who need a refresher, Piper is the best friend of Abby Appleby, the heroine of Nightingale, the fourth book in the series. And many of you have been waiting to see who the superhero Swifte really is. I won't spoil that here, but I think it has been fairly obvious in the books who Swifte really is.
Many folks have asked me if I will continue on with the Bigtime series. I would like to write and self-publish more in the series, but self-publishing is very time-consuming, and my writing schedule is already full into 2016 with my Elemental Assassin and Black Blade series.
If I do write more in the Bigtime series, it will probably be a shorter book like Fandemic or perhaps some more e-novellas, like A Karma Girl Christmas (which is about 14,000 words).
Anyway, I hope that everyone enjoys Fandemic when it is released. Cheers!