So I have a shiny new tablet/e-reader now, which I really like. And one of the best things about the tablet is that I can now read e-books.
Y'all. Downloading e-books is totally addictive. The books! The sales! The money I'm saving!
Okay, okay, so maybe that last one isn't quite true, since I could easily download e-books until the cows come home. LOL. But it is really tempting to download an e-book for a couple of bucks … even if I still have about 30 print books in my TBR pile. So far, I've been pretty good about sticking to my budget. I only download a new e-book after I've read one that's either on my tablet or one of the print ones in my TBR pile.
Today, I thought I would share some of the books waiting in my e-TBR pile. Note that the descriptions are from Goodreads: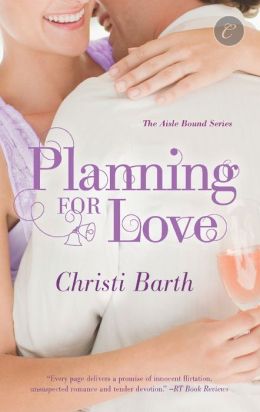 Planning for Love by Christi Barth
I met Christi at the RT convention in Chicago in 2012, and we talked about her Aisle Bound series. I thought this one sounded like a fun, contemporary romance.
Hopeless romantic Ivy Rhodes and anti-Cupid Bennett Westcott request the pleasure of your company for their disaster of a courtship
Wedding planner Ivy Rhodes is the best in the business, and she's not about to let a personal problem stop her from getting ahead. So when she's asked to star in the reality TV show Planning for Love, it doesn't matter that the show's videographer happens to be a recent—and heartbreaking—one-night stand.
Bennett Westcott admits he didn't handle his encounter with Ivy very well. But looking at her beautiful smile—and great body—through a camera lens every day? He can't be faulted for suggesting they have some no-strings fun.
The more time they spend together, the more Ben realizes Ivy isn't the wedding-crazed bridezilla he'd imagined. But if he doesn't trust himself to make a relationship last, how can he convince Ivy to give him another chance?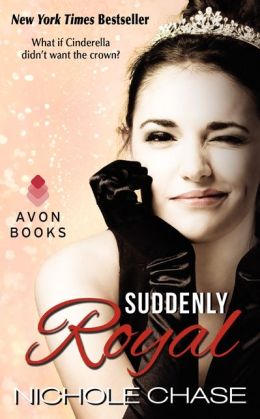 Suddenly Royal by Nichole Chase
I saw this book reviewed over at Supernatural Snark a few weeks ago. It sounds like a cute, contemporary, new adult read.
Samantha Rousseau is used to getting her hands dirty. Working toward a master's degree in wildlife biology while helping take care of her sick father, she has no time for celebrity gossip, designer clothes, or lazy vacations. So when a duchess from the small country of Lilaria invites her to dinner, Samantha assumes it's to discuss a donation for the program. The truth will change the course of her life in ways she never dreamed.
Alex D'Lynsal is trying to keep his name clean. As crown prince of Lilaria, he's had his share of scandalous headlines, but the latest pictures have sent him packing to America and forced him to swear off women—especially women in the public eye. That is, until he meets Samantha Rousseau. She's stubborn, feisty, and incredibly sexy. Not to mention heiress to an estate in his country, which makes her everyone's front-page news.
While Sam tries to navigate the new world of politics and wealth, she will also have to dodge her growing feelings for Alex. Giving in to them means more than just falling in love; it would mean accepting the weight of an entire country on her shoulders.
So those are some of the books waiting on my e-reader. What books are in your e-TBR pile?