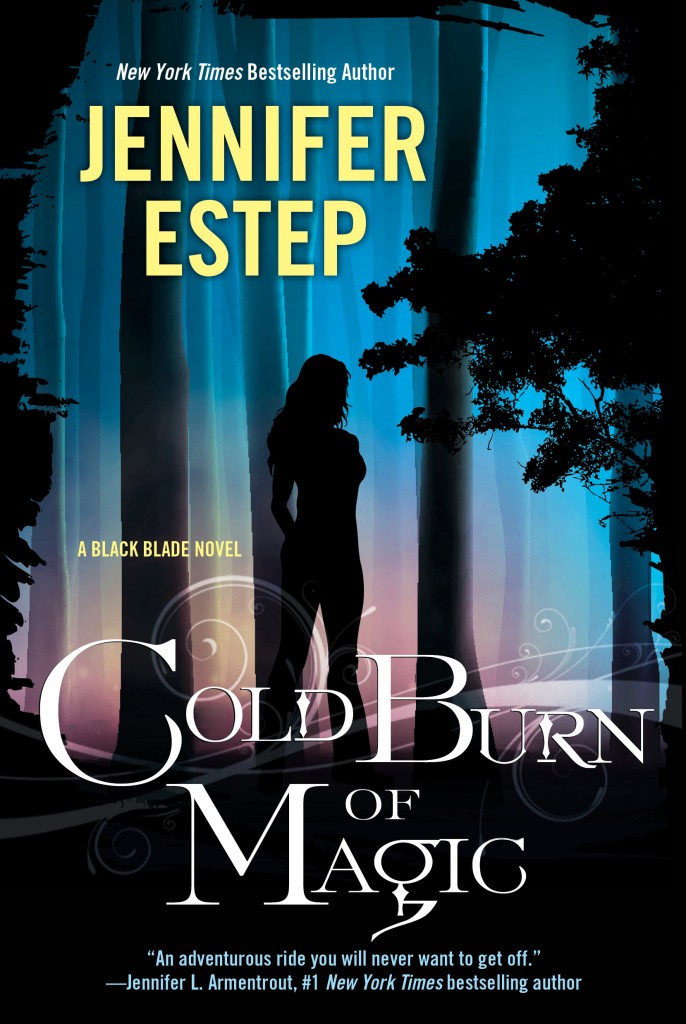 The audiobook for Cold Burn of Magic, the first book in my Black Blade young adult urban fantasy series, has been released today, Sept. 29. Woot!
The audiobook is available through Audible and Amazon, and Brittany Pressley is the narrator.
It seems like audiobooks are getting more and more popular, and I'm glad that the book is now available in that format as well.
Cold Burn of Magic is also available in print and e-book formats at all the usual book retailers:
Amazon Kindle / Amazon paperback / Barnes & Noble / Books-A-Million / iBooks / IndieBound / Google Play /  Kobo
And here is the book description:
THERE BE MONSTERS HERE…
It's not as great as you'd think, living in a tourist town that's known as "the most magical place in America." Same boring high school, just twice as many monsters under the bridges and rival Families killing each other for power.
I try to keep out of it. I've got my mom's bloodiron sword and my slightly illegal home in the basement of the municipal library. And a couple of Talents I try to keep quiet, including very light fingers and a way with a lock pick.
But then some nasty characters bring their Family feud into my friend's pawn shop, and I have to make a call—get involved, or watch a cute guy die because I didn't. I guess I made the wrong choice, because now I'm stuck putting everything on the line for Devon Sinclair. My mom was murdered because of the Families, and it looks like I'm going to end up just like her…
You can read the first chapter of Cold Burn of Magic here. Scroll down and click on the Read Excerpt tab.
So basically, Cold Burn of Magic features magic, monsters, and mobsters. The heroine is Lila Merriweather, a 17-year-old thief who does her best to avoid the Families (mobs) that run her town, a total tourist trap known for the monsters that haunt the area. But, of course, Lila finds herself in the middle of a feud between two of the Families. There's a cute guy in the mix too. As of right now, there will be three books in the series.
Dark Heart of Magic, the second book, will be released on Oct. 27. Bright Blaze of Magic, the third book, will be out in May 2016. There will be print, e-book, and audiobook versions for those books as well.
I hope that everyone enjoys the audiobook for Cold Burn of Magic. Happy listening!