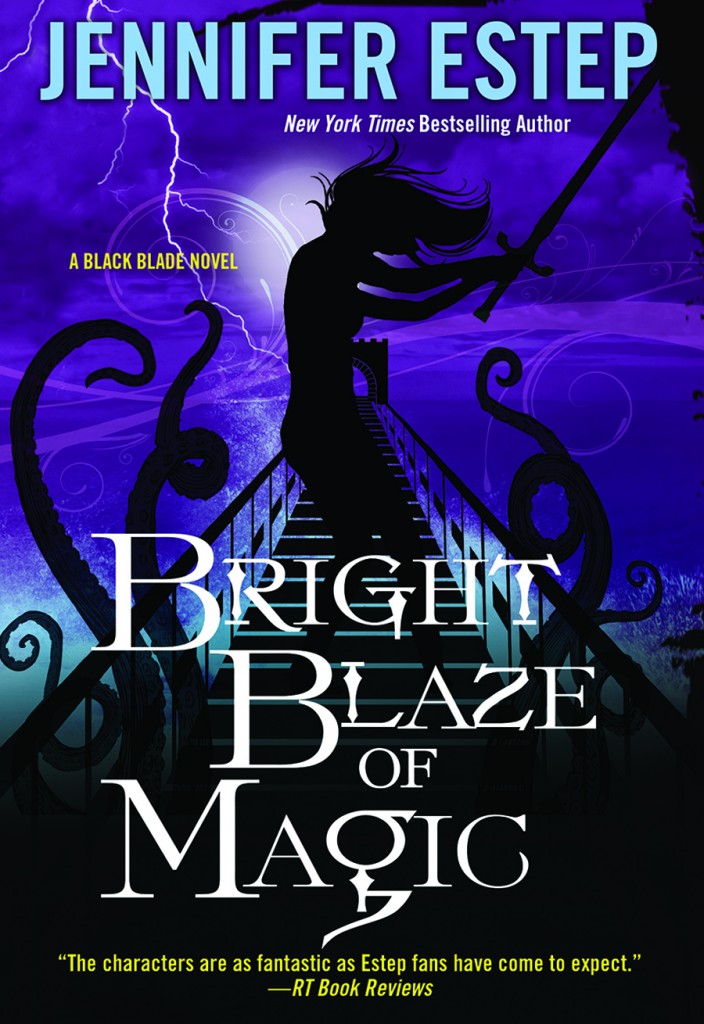 Bright Blaze of Magic, the third book in my Black Blade young adult urban fantasy series, has been released today, April 26. Woot! 🙂
This is the third and final book in the series, and it closes out Lila's story. As of right now, I do not have any plans to write any more books in this series.
Bright Blaze of Magic is available in print, e-book, and audiobook formats from all the usual retailers:
Amazon Kindle / Amazon print / Barnes & Noble / Books-A-Million / Google Play / iBooks / IndieBound / Kobo
The audiobook is available through Audible and Amazon, and Brittany Pressley is once again be the narrator.
And here is the book description. This doesn't contain any real spoilers for the book/series, but if you absolutely do not want to be spoiled, you might want to skip reading the book description:
BAD THINGS ALWAYS COME IN THREES…

As a thief, I'm good at three things: hiding in the shadows, getting in and out unseen, and uncovering secrets. I put these skills to work for the Sinclair Family, one of the magical mobs that run the tourist town of Cloudburst Falls.
Everyone knows Victor Draconi wants to take over all the other Families—and kill every last Sinclair. What they don't know is that I'm on to him, and no way will I let the man who murdered my mom get away with hurting all the other people I care about. Especially when I've got places to break into, stuff to steal, and Devon Sinclair fighting right by my side…
The heroine of Bright Blaze of Magic is Lila Merriweather, a 17-year-old thief who lives in Cloudburst Falls, West Virginia, a town dubbed "the most magical place in America." Tourists come from around the world to tour all the magic-themed shops and attractions, as well as see monsters like tree trolls, copper crushers, and more in their natural habitats.
Lila does her best to stay off the grid and avoid the Families — or mobs — who control much of the town. But Lila finds herself caught in the middle of a brewing war between the Sinclairs and the Draconis, the two most powerful Families in town.
I hope that everyone enjoys the conclusion to Lila's story. Happy reading!