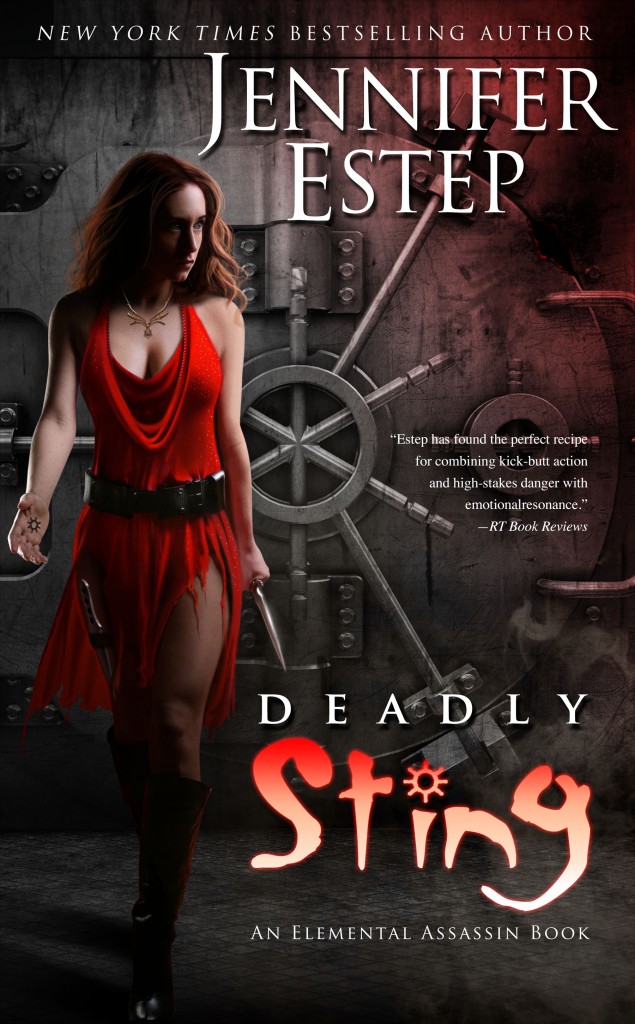 Today is release day for Deadly Sting, the eighth book in my Elemental Assassin urban fantasy series. Huzzah! Huzzah! Huzzah!
As always, I'm excited that the book is finally out there for folks to read and hopefully enjoy.
WHERE TO GET THE BOOK
Deadly Sting is available at all of the usual online and brick & mortar booksellers. The book is available in print, e-book, and audio formats. You can find some of the many stores that sell my books in the Buy My Books box on the right side of the blog.
Here are some of the online places where you can get the various formats of the book:
Audible (audio books)
A NOTE ABOUT THE PRINT BOOKS
If you go to your local bookstore, and they don't have any print copies of Deadly Sting, you can always ask the store to order it for you. Plus, if they order it for you, you don't have to keep going back to the store looking for it, or go from store to store searching for the book.
I mention this because not every bookstore carries my books (and no, I have no way of knowing and no control over who carries my books and who doesn't). However, most stores will be happy to order the books for you.
Of course, you can always order the print books online too, through some of the sites that I have listed above.
GROCERY STORES AND OTHER PLACES

According to what I've been told, Deadly Sting will also be available in a variety of grocery stores, as well as airport shops. So if you're out getting some groceries, you may want to swing by the book aisle and see if your local store has the book.
However, please note that Walmart and Target will not be carrying copies of the book, so you won't be able to buy the book at those stores.
MORE INFO ABOUT THE BOOK
Here is the book description for Deadly Sting. This does have some spoilers for previous books in the series, so if you don't want to be spoiled, you may want to skip reading the description:
Red is definitely my color. Good thing, because in my line of work, I end up wearing it a lot.
Most people shy away from blood, but for an assassin like me — Gin Blanco, aka the Spider — it's just part of the job. Still, it would be nice to get a night off, especially when I'm attending the biggest gala event of the summer at Briartop, Ashland's fanciest art museum. But it's just not meant to be. For this exhibition of my late nemesis' priceless possessions is not only the place to be seen, but the place to be robbed and taken hostage at gunpoint as well. No sooner did I get my champagne than a bunch of the unluckiest thieves ever burst into the museum and started looting the place.
Unlucky why? Because I brought along a couple of knives in addition to my killer dress. Add these to my Ice and Stone magic, and nothing makes me happier than showing the bad guys why red really is my color.
You can read the first chapter of the book here, although please note that this chapter has spoilers for Widow's Web, so if you haven't read that far in the series yet, you may want to avoid reading the chapter.
AND THAT'S A WRAP
Anyway, I hope that everyone enjoys Gin's latest adventure. Happy reading!