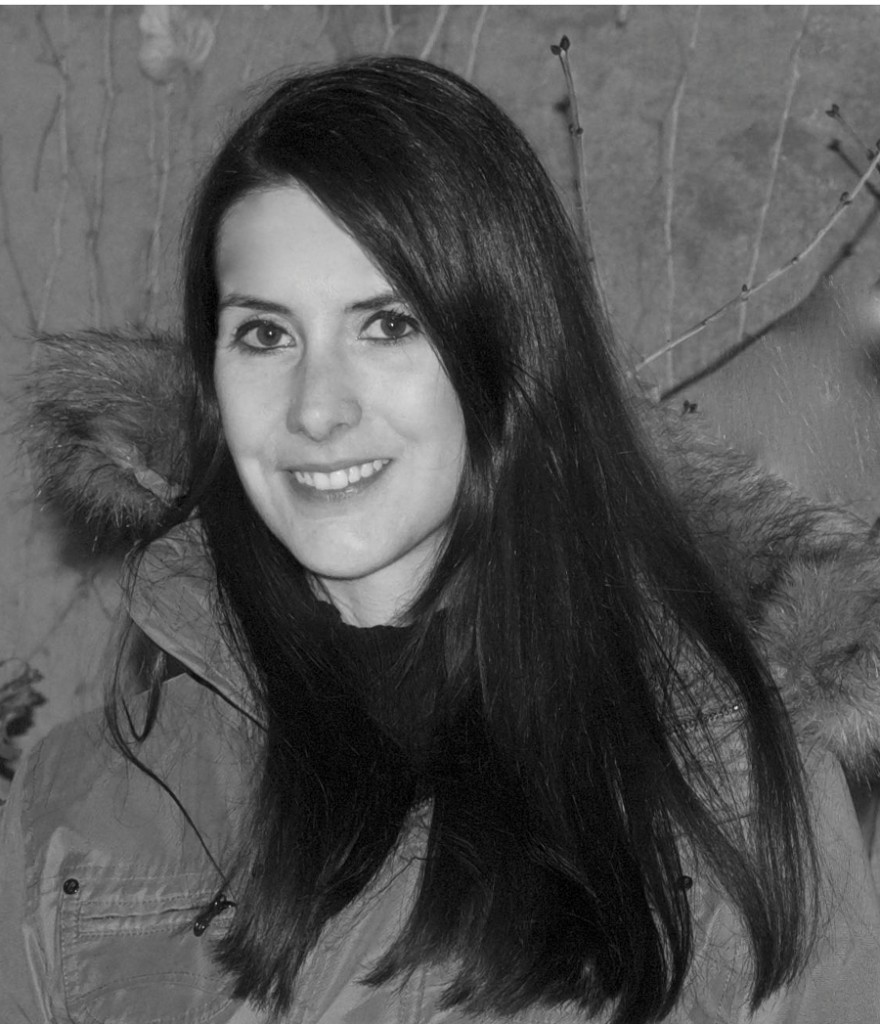 Today, I'm pleased to welcome Danielle L. Jensen to my blog. Danielle is the author of Stolen Songbird, book 1 of the Malediction trilogy.
Q&A WITH DANIELLE
Jennifer: Welcome, Danielle! Please tell readers about your new book, Stolen Songbird.
Danielle: Thanks so much for having me on your blog, Jennifer!
It's starting to not feel very new anymore! Now that Stolen Songbird has been on the shelves for five months, my focus has almost completely shifted to the sequel, Hidden Huntress. But I digress J
Stolen Songbird is about an aspiring opera diva who is kidnapped by trolls and married to their prince in order to break the curse binding them to their underground kingdom. Except that it doesn't work, and she's forced to find a way to make a life for herself amongst the trolls. At first all she cares about is escape, but as she becomes involved in the complex politics of the trolls, her sympathies grow towards the oppressed underclass of half-bloods, and she joins the revolutionaries who are fighting to help them. Revolutionaries that just happen to be led by the troll prince she's married to.
Jennifer: This is the first book in your Malediction trilogy. Can you tell us a little about the series?
Danielle: That's actually a really tough question, because it's hard for me to talk about the series as a whole without spoilers. Instead, I'm going to give you the first page of Hidden Huntress, which I recently posted on my Goodreads Ask thread. (Note: Hidden Huntress is in the editorial stage, so this excerpt is still subject to the red pen of my editor!)
Chapter 1
Cécile

My voice faded into silence, though the memory of it seemed to haunt the theatre as I slumped gracefully, trusting that Julian would catch me, however much he might not want to. The stage was smooth and cool against my cheek, a blessed relief against the heat of hundreds of bodies packed into one place. I tried to breathe shallowly, ignoring the stench of too much perfume and far too few baths as I feigned death. Julian's voice replaced mine, and his lament echoed across my ears and through the theatre, but I only half-listened, my attention drifting away to fix on the all too real sorrow of another. One far out of reach.

The audience erupted into cheers. "Bravo!" someone shouted, and I almost smiled when a falling flower brushed against my cheek. The curtain hit the stage floor, and I reluctantly opened my eyes, the red velvet of the curtains pulling me back into an unwelcome reality.

"You seem distracted tonight," Julian said, hauling me unceremoniously to my feet. "And about as emotive as my left boot. She won't be best pleased, you know."

"I know," I muttered, smoothing my costume into place. "I had a late night."

"Shocking." Julian rolled his eyes. "It's tiring work ingratiating yourself with every rich man in the city." He took my hand again, nodded at the crew, and we both plastered smiles on our faces as the curtain rose again. "Cécile! Cécile!" the audience shouted. Waving blindly, I blew a kiss to the sea of uniform faces before dropping into a deep curtsey. We stepped back to let the rest of the cast take their bows before coming forward again. Julian dropped to one knee and kissed my gloved fingers to the roaring approval of the crowd, and then the curtain dropped for the final time.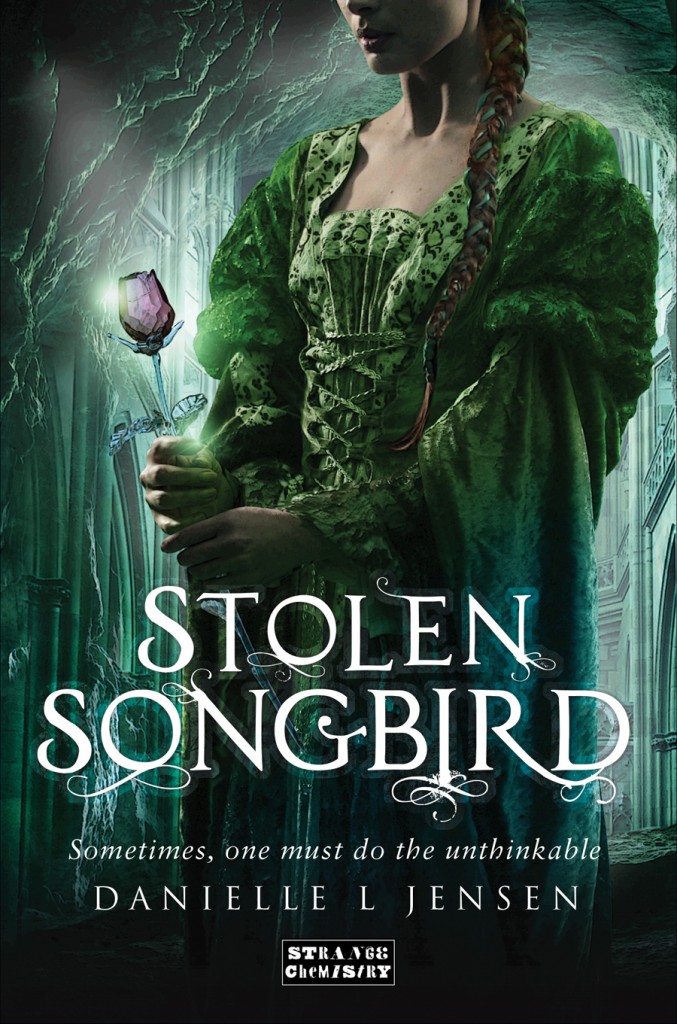 Jennifer: What appeals to you about the young adult and epic fantasy genres?
Danielle: Epic fantasy has always been my favourite genre, primarily because I enjoy the escapism. I really like the fast-paced and character focused nature of YA.
Jennifer: What inspired you to write the Malediction series?
Danielle: I had a dream about a beautiful city that was buried and partially destroyed by rubble. It stuck with me, and I started building a story to fit the setting, which is a very unusual way for me to start a novel. My ideas tend to spring from situations and characters.
Jennifer: What are some of your favorite young adult and epic fantasy books/authors and why?
Danielle: I'm so unfaithful when it comes to favourites – I'm always changing my answer. My love for epic fantasy began as a child with Tolkien and Eddings, and it moved on to Anne McCaffrey, the Dragonlance universe, Barbara Hambly, Robert Jordan, Jacqueline Carey, and GRRM, etc. etc. For YA epic fantasy, I'm a big fan of Garth Nix. The most important thing for me is that the characters be memorable, but I also really enjoy long series with big sweeping worlds that you get to see a lot of. I think YA is starting to push into that territory, which makes me happy, because my side project fits right into that niche.
Jennifer: Have you always wanted to be a writer? What got you started on your writing journey?
Danielle: Nope. My first university degree is in finance, and I worked in that industry for quite a few years. It wasn't actually a job that I was well suited to, because I'm a chronic daydreamer and I get bored really easily. The idea to try writing a novel came from a coworker, and I started trying to put those daydreams onto the page in 2006. Given my first book was published this year, I think it's fair to say it took me a few years to get the hang of it.
Jennifer: What's next for you? What are you working on?
Danielle: I'm working on the edits for Hidden Huntress, but I'm going to spend the bulk of the next few months finishing my new epic fantasy project. I'm in love with the characters, but only my parents have read it, so it's too soon to say if it will ever hit the shelves. Cross your fingers for me!
MORE ABOUT DANIELLE
Danielle was born and raised in Calgary, Canada. At the insistence of the left side of her brain, she graduated in 2003 from the University of Calgary with a bachelor's degree in finance. But the right side of her brain has ever been mutinous; and in 2010, it sent her back to school to complete an entirely impractical English literature degree at Mount Royal University and to pursue publication. Much to her satisfaction, the right side shows no sign of relinquishing its domination.
You can learn more about Danielle and her books on the following sites:
GIVEAWAY TIME
Danielle is offering a copy of
Stolen Songbird
, along with some signed swag. The contest is open to those 13 and older worldwide. To enter, use the giveaway form below.