So every year, I do a holiday gift guide, talking about books, movies, and more that I'm planning to give to folks on my shopping list or ask for myself. Note: you can get most of these items at a variety of retailers, not just the ones that I've linked to.
Enjoy and happy holiday shopping!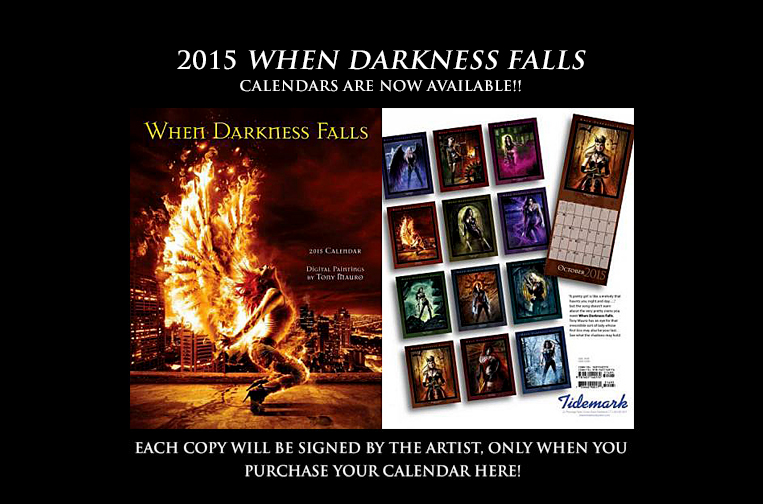 WHEN DARKNESS FALLS 2015 CALENDAR
The awesome Tony Mauro has once again published his annual When Darkness Falls calendar. Tony is the cover artist for my Elemental Assassin series (and many other fantasy book series), and if you look at the graphic above, you will see that the cover art for The Spider is featured in the calendar. Gin is looking sharp, as usual.

Here are some of the other authors and books featured in the calendar:
If you order the calendar through Tony's website, he will autograph it for you. How cool is that? The calendar is also available at Amazon, Barnes & Noble, and Books-A-Million.
Tony was nice enough to offer a calendar for giveaway here on my blog. To enter, use the form below. The giveaway is open to those 18 and older, U.S. only.
And now, on to the rest of the holiday gift guide.
BOOKS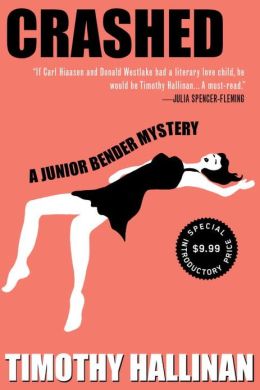 Crashed by Timothy Hallinan – Amazon — Barnes & Noble — iTunes
This is the first book in Hallinan's series about Junior Bender, a Los Angeles thief who becomes a sort of private investigator for other thieves. This would be good for folks who like books about crooks or mysteries with a darker, noir feel to them. I might buy this for my dad, and see if he likes the series too.
Personal by Lee Child – Amazon — Barnes & Noble — iTunes
This is the latest book in Child's long-running series about ex-military police officer Jack Reacher and his adventures as he travels around the country. My dad really enjoys this series, and so do I. Perfect for the action-adventure fan on your shopping list.
Stolen Songbird by Danielle L. Jensen – Amazon — Barnes & Noble — iTunes
I hosted Danielle on my blog earlier this year, and I enjoyed this book. If you have a young adult epic fantasy reader on your list, you might want to check out this story about an aspiring opera singer who gets kidnapped and taken to a cursed kingdom. The book has a sort of Beauty and the Beast vibe — but with trolls.
Wild West Christmas anthology – Amazon — Barnes & Noble — iTunes
For the last couple of years, I've noticed that Harlequin usually puts out a historical western romance holiday anthology. I picked this one up for my mom, who loves westerns. This anthology features stories by Jenna Kernan, Kathryn Albright, and Lynna Banning.
HOLIDAY MUSIC
Christmas Island by Jimmy Buffett — Amazon — Barnes & Noble — iTunes
An oldie, but goodie and a fun holiday album, especially if the cold weather and holiday stress already has you dreaming of a tropical escape.
Christmas Eve and Other Stories by the Trans-Siberian Orchestra — Amazon — Barnes & Noble — iTunes
A holiday album that is rocking and poignant at the same time. Christmas / Sarajevo 12/24 is one of my favorite holiday songs.
The Cowboys' Christmas Ball by The Killers — iTunes
Every year, The Killers release a holiday song with the proceeds going to charity. This is one of my favorites and just a fun, goofy song.
Wrapped in Red by Kelly Clarkson — Amazon — Barnes & Noble — iTunes
This holiday album came out last year, but I really enjoyed it. Clarkson has a lovely voice.
TV AND MOVIES
Batman: The Complete Television Series — Amazon — Barnes & Noble
I'm thinking about splurging and getting this for myself. Yeah, it's expensive, and the episodes are probably dated (and more than a little cheesy). But I remember watching the re-runs when I was younger and enjoying them. It looks like there is a cheaper DVD version if you don't want the Blu-ray and all the collectibles.
Guardians of the Galaxy – Amazon — Barnes & Noble — iTunes
I'm getting this for Wheezley. He loved Guardians when we saw it in the theaters this summer. I really enjoyed it too, although Captain America: The Winter Soldier is still my favorite Marvel movie.
More Guardians: There is tons of other Guardians merchandise out there, including dancing baby Groots like this one. And the Awesome Mix Vol. 1 soundtrack has been pretty popular too.
Saved by the Bell — Amazon — Barnes & Noble
I have fond memories of watching this show when I was younger, and I re-watched the entire series over the summer. Yeah, it's another show that's a little dated and cheesy, but I enjoyed the trip down memory lane. Someone on your shopping list might too.
Strike Back: Season One — Amazon — Barnes & Noble
Oh, how I love me some Stonebridge and Scott. If you like action-adventure shows, you definitely need to check out this series, which follows a couple of elite soldiers as they try to stop terrorist attacks and more.
OTHER IDEAS
Famous Key Lime Bundt Cake from We Take the Cake: My mom has already asked for this for Christmas. We've gotten the cake in the past, and it is really good.
Redbubble: If you need a T-shirt, sweatshirt, phone case, poster, or something else with a superhero, movie, or more on it, check out this site.
Superhero Stuff: If you have a superhero fan on your list, you should check out this site, which has tons of, you guessed it, superhero stuff. Over the summer, I bought a Black Widow shirt for me and a Deadpool one for Wheezley, and I'll probably order some more stuff for the holidays.
And that's a wrap. What books, movies, and more are you guys planning on giving or asking for this holiday season?