Over the past few weeks, I've noticed something becoming more and more common at my local bookstores — holiday books.
Yep, those snow- and Christmas-themed covers are here, along with the holiday stories that fill the pages.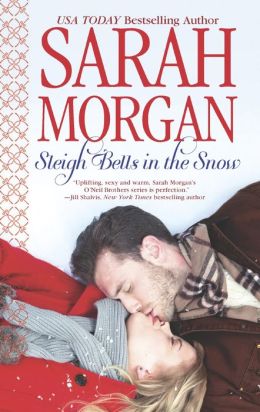 One holiday book that I've been looking forward to is Sleigh Bells in the Snow by Sarah Morgan. I enjoy contemporary romance, and I usually read at least one or two holiday stories this time of year.
But it's not just new holiday books that are on the shelves now. You can also find many different editions of classic holiday stories like A Christmas Carol by Charles Dickens or The Night Before Christmas by Clement C. Moore.
For Christmas several years ago, Wheezley bought me a copy of A Christmas Carol, and it was interesting to read the story versus seeing all the interpretations in other books and holiday movies.
Now, I enjoy a good holiday book, but I am totally addicted to all the holiday romance movies on TV stations like ABC Family, Lifetime, and the Hallmark Channel. I love a good holiday rom-com, and I'm looking forward to seeing what new movies come out this year.
What about you guys? Do you read holiday books or watch holiday movies? Do you have a favorite holiday book or movie that you read or watch every year?