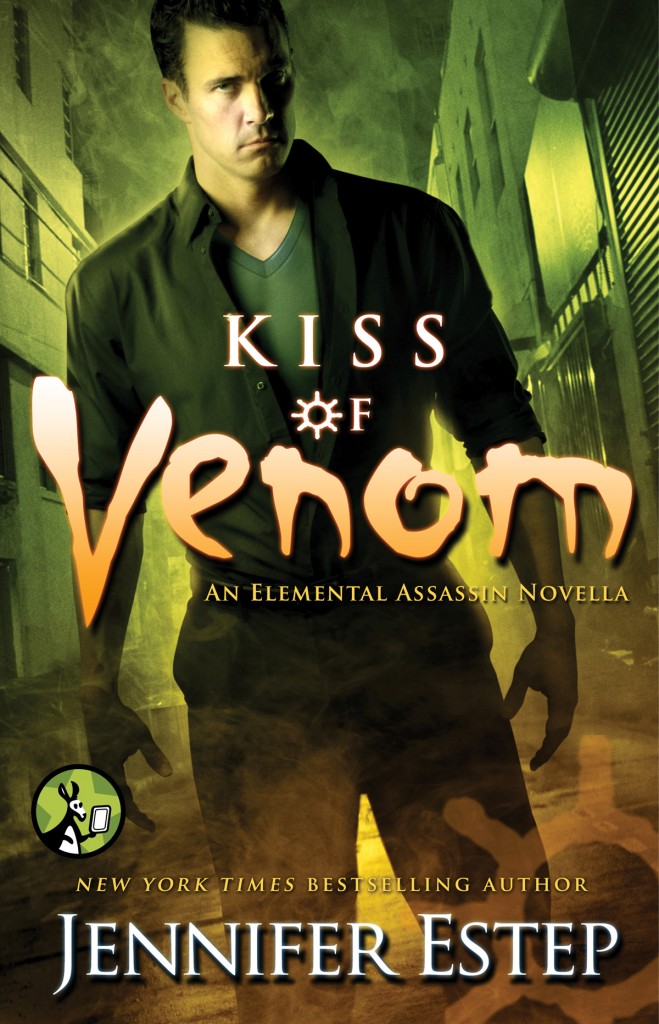 Kiss of Venom, the e-novella from Owen Grayson's point of view, has been released. Huzzah!
The e-novella is #8.5 in my Elemental Assassin urban fantasy series. It takes place in between the events of Deadly Sting (book #8, available now) and Heart of Venom (book #9, out on Aug. 27).
You don't necessarily have to read Kiss of Venom to enjoy the next book, Heart of Venom, but I've gotten so many requests for an Owen story, and this seemed like a good time and place in the series to write something from his point of view.
Kiss of Venom is about 19,000 words long. It is available for $1.99 as an e-book only — not in any print or audio formats. You can read a short excerpt here.
You can download the e-novella at online booksellers, including the following:
Here is the Kiss of Venom description. As always, please be mindful of spoilers:
The New York Times bestselling Elemental Assassin series continues with a new e-novella — from the hero's point of view! Owen Grayson is bound and determined to get Gin back … if her enemies don't get her first.
When you have a history of dating an assassin, a night out on the town can turn deadly — fast. Owen Grayson is still wracked with guilt over the end of his love affair with Gin Blanco, and there aren't enough gin and tonics in all of Ashland to ease his heartache. But when Gin happens to show up at the same nightclub, he isn't the only one hoping to get her alone. Some shadowy figures will do anything to take down the Spider, Gin's assassin alter ego, and Owen will do anything to protect her. This could be the way to win her back, or at least give her a night off from fighting for her life — if Owen can survive …
I hope that everyone enjoys the e-novella and seeing things from Owen's point of view. Happy reading!