Today, I thought I would share some of the young adult fantasy books in my TBR pile (note that the descriptions are from Goodreads). I've been wanting to read all of these for a while now, but all of my writing deadlines keep getting in the way of my reading-for-fun time. Pesky deadlines.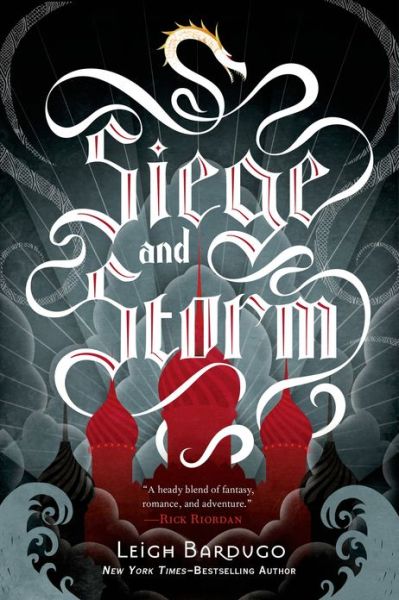 Siege and Storm by Leigh Bardugo: Darkness never dies.
Hunted across the True Sea, haunted by the lives she took on the Fold, Alina must try to make a life with Mal in an unfamiliar land. She finds starting new is not easy while keeping her identity as the Sun Summoner a secret. She can't outrun her past or her destiny for long.
The Darkling has emerged from the Shadow Fold with a terrifying new power and a dangerous plan that will test the very boundaries of the natural world. With the help of a notorious privateer, Alina returns to the country she abandoned, determined to fight the forces gathering against Ravka. But as her power grows, Alina slips deeper into the Darkling's game of forbidden magic, and farther away from Mal. Somehow, she will have to choose between her country, her power, and the love she always thought would guide her–or risk losing everything to the oncoming storm.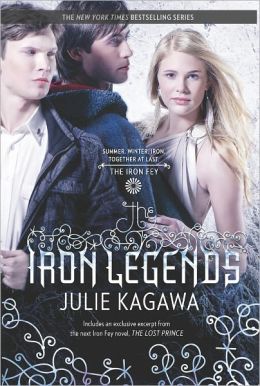 The Iron Legends by Julie Kagawa: Enter the world of the internationally bestselling Iron Fey series. Dangerous faeries. Heartbreaking romance. Thrilling action and limitless adventure. The world of the fey has never been so powerful. This collection includes three novellas set in the world of the Iron Fey plus the Guide to the Iron Fey with exclusive information about Julie Kagawa's unforgettable world of Faery.
Winter's Passage
Never make a promise to a faery. They always come to collect. Now Meghan Chase must fulfill her promise to Prince Ash of the Winter Court and embark upon a dangerous journey into the heart of enemy territory—while being pursued by a relentless new foe and guarding her own foolish heart.
Summer's Crossing
What can turn enemies into reluctant allies? A call from the Exile Queen, Leanansidhe, ties legendary prankster Puck to his archenemy, Prince Ash, on a journey that may end in betrayal and will set them both on an irreversible path.
Iron's Prophecy
Before she ever knew what she might become, Iron Queen Meghan Chase was warned by the oracle that her firstborn child would bring nothing but grief. And even as Meghan and Ash celebrate their long-awaited union, the prophecy stirs.
Three Iron Fey novellas for the first time in print!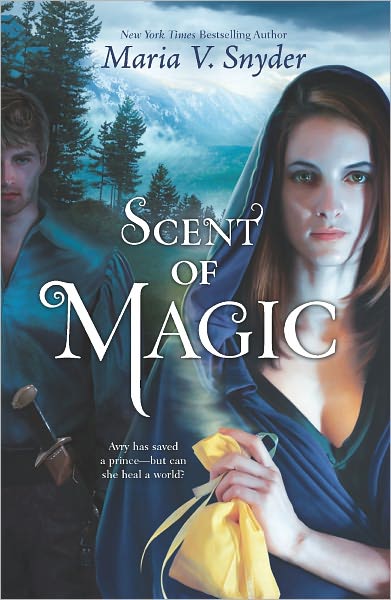 Scent of Magic by Maria V. Snyder: Hunted, Killed—Survived?
As the last Healer in the Fifteen Realms, Avry of Kazan is in a unique position: in the minds of her friends and foes alike, she no longer exists. Despite her need to prevent the megalomanical King Tohon from winning control of the Realms, Avry is also determined to find her sister and repair their estrangement. And she must do it alone, as Kerrick, her partner and sole confident, returns to Alga to summon his country into battle.
Though she should be in hiding, Avry will do whatever she can to support Tohon's opponents. Including infiltrating a holy army, evading magic sniffers, teaching forest skills to soldiers and figuring out how to stop Tohon's most horrible creations yet; an army of the walking dead—human and animal alike and nearly impossible to defeat.
War is coming and Avry is alone. Unless she figures out how to do the impossible … again.
What about you guys? Are any of these books in your TBR pile? What are some of the books in your TBR pile?