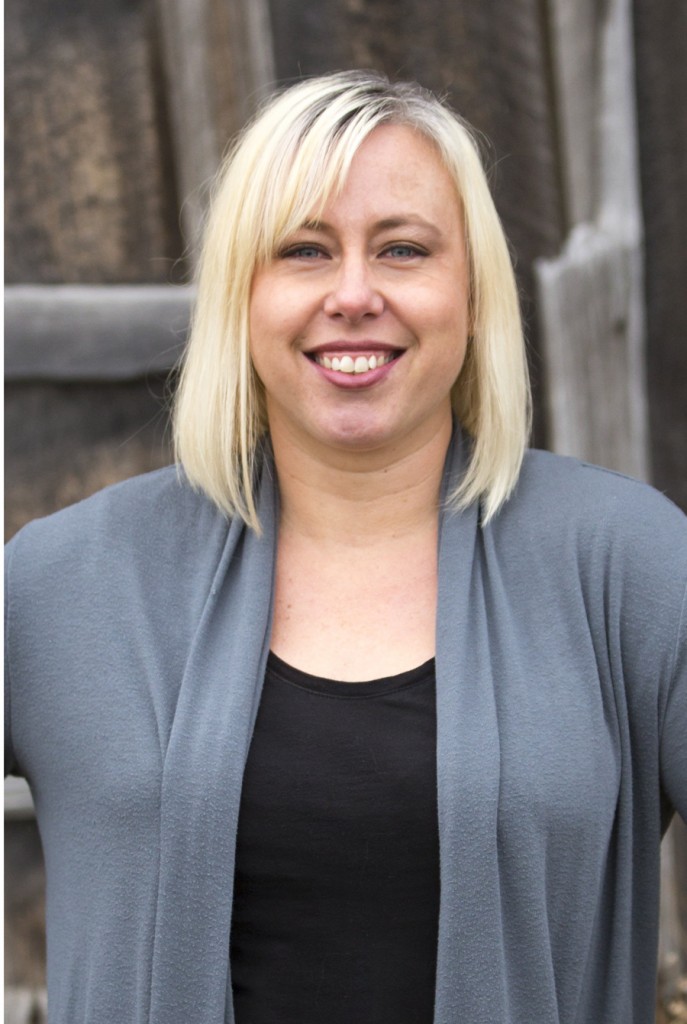 Today, I am happy to welcome Mandy Baxter (aka Amanda Bonilla) to my blog. Mandy's new romantic suspense book, One Night More, comes out on Sept. 2. As Amanda Bonilla, she writes the Shaede Assassin urban fantasy series.
Q&A WITH MANDY BAXTER
Jennifer: Welcome, Mandy! Please tell readers about your upcoming release, One Night More.
Mandy: Thanks for having me on your blog, Jennifer!
Jennifer: This is the first book in your U.S. Marshals series. Can you tell us a little about the series?
Mandy: The U.S. Marshals series focuses on a new hero and heroine in each installment. Each marshal is on a case that the heroine is involved with in one way or another. My poor heroes are torn between duty and love and they try to close out the cases they've been assigned to work on, while protecting the women they've come to love.
Jennifer: What appeals to you about the romantic suspense genre?
Mandy: I'm an action movie junkie! Writing RS is fun because I get to channel my inner action movie star. It's the perfect combination of romance and action!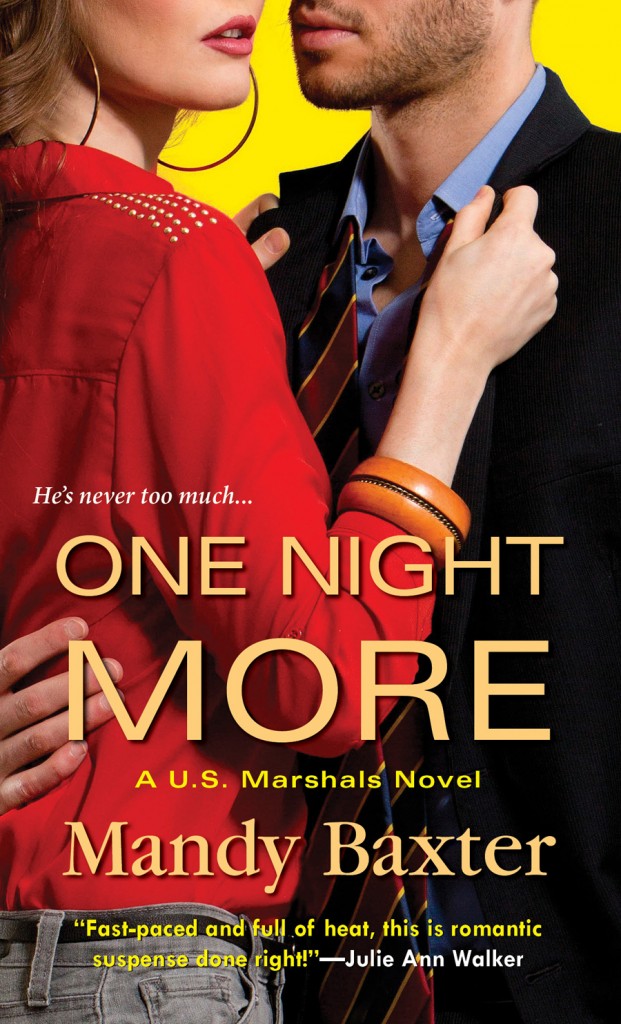 Jennifer: What inspired you to write the U.S. Marshals series?
Mandy: I'm a huge fan of the series Justified. Not to mention the fact that Timothy Olyphant is yummy! I've always been intrigued by the marshals service so it was a natural fit when I started working on a proposal for a romantic suspense.
Jennifer: What are some of your favorite romantic suspense books/authors and why?
Mandy: There are so many great authors/books out there! I love Julie Ann Walker, Julie James, and Carolyn Crane to name a few. I love their snappy dialog, unique voices, and blend of action and steamy romance.
Jennifer: Have you always wanted to be a writer? What got you started on your writing journey?
Mandy: Definitely! I started writing when I was sixteen. I played with it off and on for a couple of decades. LOL. Then, one day I decided that if I really wanted to be a writer that I needed to sit my butt down and finish something. After I finished my first book, I was hooked. I just kept writing and writing and writing. I doubt I'll ever be able to quit.
Jennifer: You also write urban fantasy as Amanda Bonilla. Will you be writing more books in your Shaede Assassin series?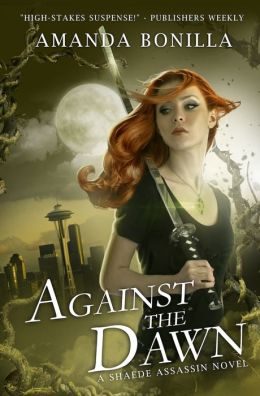 Mandy: I'm definitely going to see Darian's story through to the end. I'll be publishing a novella in November and book 5 will be out next spring. The series will end at six books, though I've been tinkering with the idea of spin-off books for some of my favorite characters that I can't seem to let go of.
Jennifer: What were some of the challenges of writing in a new genre?
Mandy: It took me a bit to get comfortable writing 3rd person, multiple point of view. I was so used to writing in 1st person that it felt foreign. In the past, my books have had an emphasis on action/plot with romance being secondary. It took me a while to get used to making the romance/sex the primary focus of the story. Not that I'm complaining. Hehe.
Jennifer: What's next for you? What are you working on?
Mandy: I have a pretty full plate at the moment. I'm working on getting the next two books in the U.S. Marshals series ready for publication as well as a PNR series for St. Martin's Press that will be released next year. I'm also plugging away on the Shaede Assassin series. No rest for the wicked! LOL!
Thanks again for having me as a guest on your blog, Jennifer!! XOXO
MORE ABOUT MANDY
Mandy Baxter lives in rural Idaho. She's a part-time pet wrangler, a full-time sun worshiper, and only goes out into the cold when coerced. She loves black clothes, pink appliances and thinks junk food should be a recognized food group. In the summer, she can be found sitting by the lake, enjoying the view from her dock.
For more on Mandy's books, visit her website or follow her on Facebook, Twitter, and Tumblr.
GIVEAWAY TIME
Mandy is offering a print copy of One Night More. You must be 18 or older to enter/win. The giveaway is open to U.S./Canada residents only. To enter, use the giveaway form below.