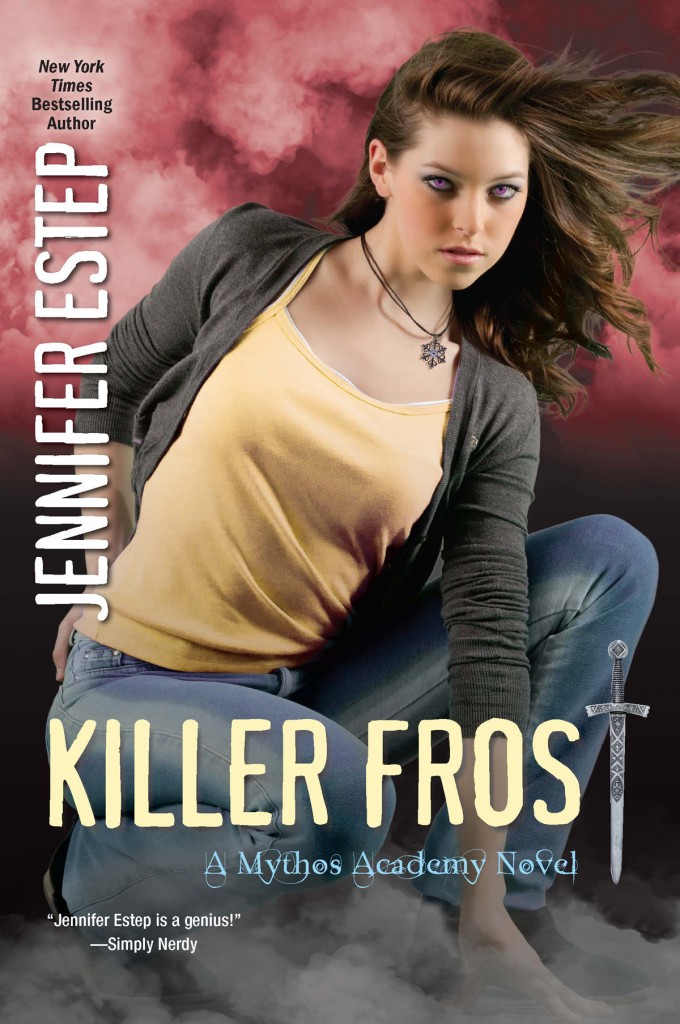 So it's time to shift gears and start talking about Killer Frost, the sixth and final book in my Mythos Academy young adult urban fantasy series, that will be out on Feb. 25.
Today, I have two print ARCs (advanced reading copies) of the book for giveaway. Huzzah! To enter the giveaway, use the form at the bottom of this post.
Killer Frost will be available in print, e-book, and audio book formats. It is up for pre-order at the following sites:
Amazon / Barnes & Noble / Books-A-Million / iTunes / Brilliance Audio
And here is the book description:
I've battled the Reapers of Chaos before–and survived. But this time I have a Bad, Bad Feeling it's going to be a fight to the death … most likely mine.
Yeah, I've got my psychometry magic, my talking sword, Vic–and even the most dangerous Spartan on campus at my side, in Logan freaking Quinn, but I'm no match for Loki, the evil Norse god of chaos. I may be Nike's Champion, but at heart, I'm still just Gwen Frost, that weird Gypsy girl everyone at school loves to gossip about.
Then someone I love is put in more danger than ever before, and something inside me snaps. This time, Loki and his Reapers are going down for good … or I am.
Hope everyone enjoys the finale to the series. To enter the giveaway, use the form below. Please note that the giveaway is U.S. only.