Audiobook pre-order links for Snared online …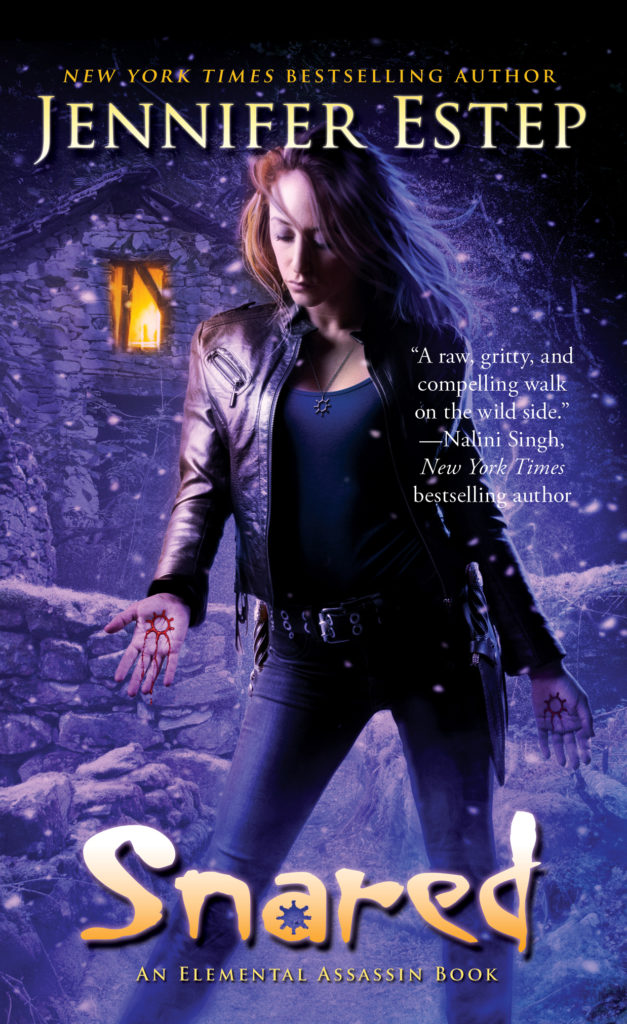 Snared, book #16 in my Elemental Assassin urban fantasy series, will be released on April 25, 2017. Woot!
The pre-order links for the audiobook version are finally online. The audiobook will be available through Audible and Amazon, and the awesome Lauren Fortgang will once again be the narrator. You can pre-order the audiobook here:
You can pre-order print and e-book versions of Snared at all the usual book retailers:
Amazon Kindle / Amazon paperback / Barnes & Noble e-book / Barnes & Noble print book / Books-A-Million / Google Play / iBooks / IndieBound / Kobo
Here is the description for Snared. Note: This contains some spoilers from previous books in the series, starting with Bitter Bite, book #14. So if you haven't read that far in the series yet, you may want to avoid reading the description below:
The sixteenth book in the New York Times bestselling Elemental Assassin urban fantasy series that RT Book Reviews calls, "An extraordinary series…[containing] one of the most intriguing heroines in the genre."
If you don't know Gin "the Spider" Blanco, you don't know dangerous female heroines.
Irony 101—The Spider herself snared in someone else's web …
Another week, another few clues trickling in about the Circle, the mysterious group that supposedly runs the city's underworld. Gathering intel on my hidden enemies is a painstaking process, but a more immediate mystery has popped up on my radar: a missing girl.
My search for the girl begins on the mean streets of Ashland, but with all the killers and crooks in this city, I'm not holding out much hope that she's still alive.
A series of clues leads me down an increasingly dark, dangerous path, and I realize that the missing girl is really just the first thread in this web of evil. As an assassin, I'm used to facing down the worst of the worst, but nothing prepares me for this new, terrifying enemy—one who strikes from the shadows and is determined to make me the next victim.
You can read the first chapter of Snared by going here. Scroll down, and click on the Read Excerpt tab.
I hope that everyone enjoys Snared when it is released.
Note: Some folks have been asking about future books in the series. As of right now, I'm planning to write three more books after Snared. I'm hoping to publish book #17 in the series in the fall of 2017. So stay tuned for more information.