A few thoughts on Widow's Web …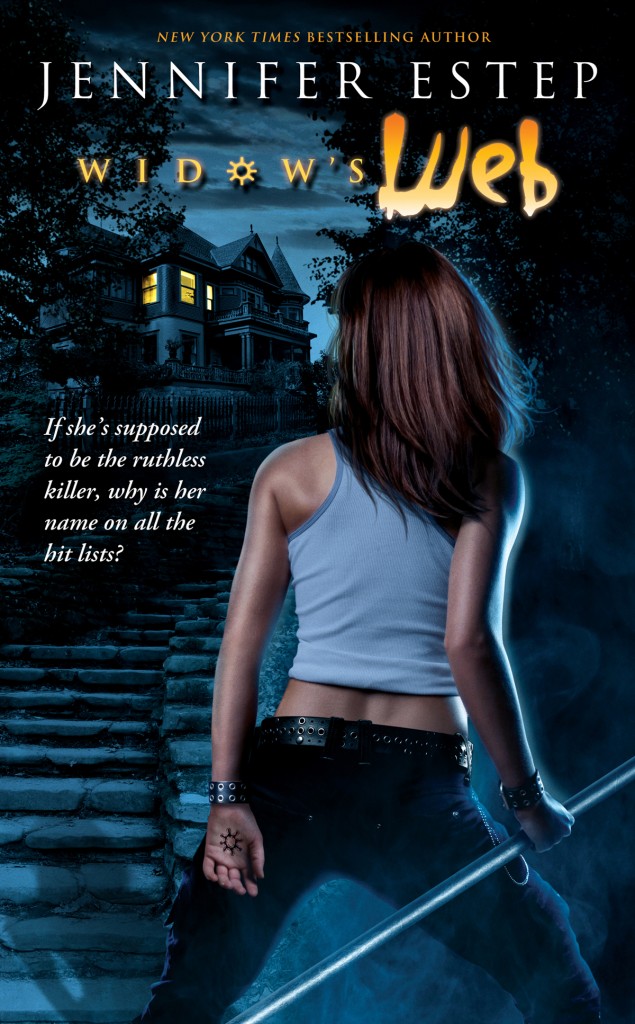 Widow's Web, the seventh book in my Elemental Assassin urban fantasy series, will be out on Aug. 21. I've gotten some questions about the book, especially about how the title might or might not relate to Gin and Owen, so I thought I would share a few (vague) thoughts about it.
Please note that this post does contain some mild spoilers and hints about the book and future books in the series. So if you absolutely don't want to know anything about the book before you read it, you may want to skip this post.
Well, I guess the first thing I should say is this: I do something in this book that some folks are probably not going to like. I'm not going to talk about exactly what it is, but you'll know when you read it.
So why did I do this thing? Well, I thought it was necessary for the story, and it lets me kick off another story arc that I wanted to explore. After the book has been out for a while and folks have had a chance to read it, I'll try to do a post talking a little more in-depth about the story and the decisions that I made about it and the characters.
In the meantime, I'm asking that folks be patient and wait for the story to play out. I know it's hard, especially since the next book, Deadly Sting, probably won't be out until April 2013, but I'm still asking. So … pretty please?
I'm also asking folks to keep in mind that Widow's Web is not the end of the series. There will be at least three more Elemental Assassin books after this one, and the things that happen in Widow's Web will continue to play out over the next few books.
I know this post sounds like a giant tease for the book, but that's really all I can say about the story, etc. right now. I try to avoid giving out spoilers just so folks who don't like spoilers don't accidentally stumble across them. However, I did want to give everyone a heads-up about the story in the book. So this is my way of doing that.
Anyway, I hope everyone enjoys the book when it comes out. Happy reading!
16 Responses to "A few thoughts on Widow's Web …"