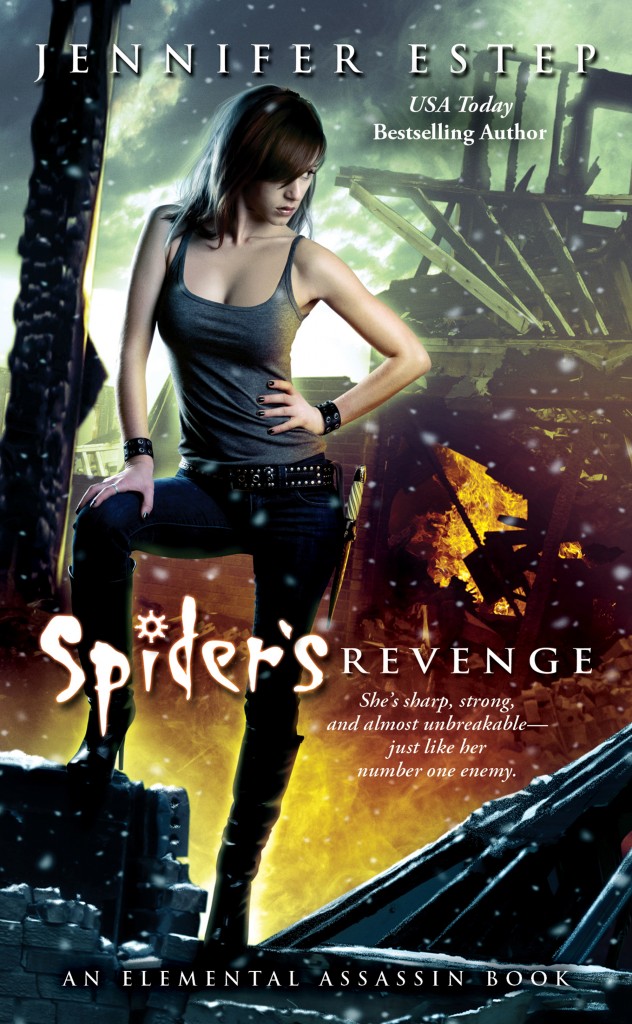 Just a reminder that the e-books for the first five Elemental Assassin urban fantasy books — Spider's Bite, Web of Lies, Venom, Tangled Threads, and Spider's Revenge— are currently on sale for $2.99 each.
The sale is in effect at all the major e-book retailers — Amazon, Barnes & Noble, Books-A-Million, Kobo, iTunes, etc. The e-book sale will run through Monday, Jan. 21.
Again, I think this is really cool, since folks who buy the e-books can get a complete story arc of my heroine, Gin Blanco, aka the assassin the Spider, taking on her nemesis. The story arc spans the first five books in the series.
You can find the descriptions and covers for the various books on my Books at a Glance page (although please note that some of the descriptions do contain spoilers). Also, folks can check out the first chapter of each book on the Excerpts page of my website, along with several free short stories.
Hope folks get a chance to check out the e-books. Happy reading!