Today I thought I would share some of the books I'm looking forward to reading this year. Note that all the descriptions are from Goodreads: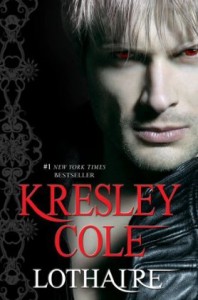 Lothaire by Kresley Cole: I know, I know, this one actually came out earlier this week, but I need to catch up and read Dreams of a Dark Warrior first before I tackle the latest book in the Immortals After Dark paranormal romance series:
ALL FEAR THE ENEMY OF OLD
Driven by his insatiable need for revenge, Lothaire, the Lore's most ruthless vampire, plots to seize the Horde's crown. But bloodlust and torture have left him on the brink of madness — until he finds Elizabeth Peirce, the key to his victory. He captures the unique young mortal, intending to offer up her very soul in exchange for power, yet Elizabeth soothes his tormented mind and awakens within him emotions Lothaire believed he could no longer experience.
A DEADLY FORCE DWELLS WITHIN HER
Growing up in desperate poverty, Ellie Peirce yearned for a better life, never imagining she'd be convicted of murder — or that an evil immortal would abduct her from death row. But Lothaire is no savior, as he himself plans to sacrifice Ellie in one month's time. And yet the vampire seems to ache for her touch, showering her with wealth and sexual pleasure. In a bid to save her soul, Ellie surrenders her body to the wicked vampire, while vowing to protect her heart.
CENTURIES OF COLD INDIFFERENCE SHATTERED
Elizabeth tempts Lothaire beyond reason, as only his fated mate could. As the month draws to a close, he must choose between a millennia-old blood vendetta and his irresistible prisoner. Will Lothaire succumb to the miseries of his past … or risk everything for a future with her?
Rainshadow Road by Lisa Kleypas: I love Kleypas's contemporary romances, and I'm looking forward to this second book in her Friday Harbor series:
Lucy Marinn is a glass artist living in mystical, beautiful, Friday Harbor, Washington. She is stunned and blindsided by the most bitter kind of betrayal: her fiancé Kevin has left her. His new lover is Lucy's own sister. Lucy's bitterness over being dumped is multiplied by the fact that she has constantly made the wrong choices in her romantic life. Facing the severe disapproval of Lucy's parents, Kevin asks his friend Sam Nolan, a local vineyard owner on San Juan Island, to "romance" Lucy and hopefully loosen her up and get her over her anger.
Complications ensue when Sam and Lucy begin to fall in love, Kevin has second thoughts, and Lucy discovers that the new relationship in her life began under false pretenses. Questions about love, loyalty, old patterns, mistakes, and new beginnings are explored as Lucy learns that some things in life — even after being broken—can be made into something new and beautiful.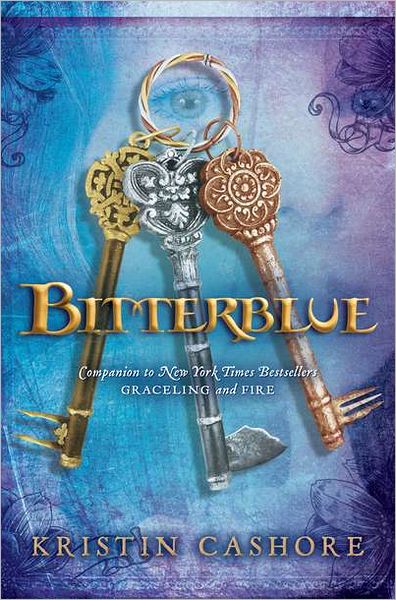 Bitterblue by Kristin Cashore: I thought Graceling, the first book in the Seven Kingdoms young adult epic fantasy series, was really excellent, and I'm hoping this one is too:
Eight years after Graceling, Bitterblue is now queen of Monsea. But the influence of her father, a violent psychopath with mind-altering abilities, lives on. Her advisors, who have run things since Leck died, believe in a forward-thinking plan: Pardon all who committed terrible acts under Leck's reign, and forget anything bad ever happened. But when Bitterblue begins sneaking outside the castle — disguised and alone — to walk the streets of her own city, she starts realizing that the kingdom has been under the thirty-five-year spell of a madman, and the only way to move forward is to revisit the past.
Two thieves, who only steal what has already been stolen, change her life forever. They hold a key to the truth of Leck's reign. And one of them, with an extreme skill called a Grace that he hasn't yet identified, holds a key to her heart.
What about you guys? What books are you looking forward to reading in 2012?